Looking lovely for the summer shouldn't mean you have to spend lots of time and money perfecting your look. But of course, a few quick new touches to your beauty routine could be just the thing to give you a confidence boost and to get you in the mood for summer vacations. Focus on your biggest "problem areas," the areas that cause you to feel self-conscious, to get some quick makeover attention for your summer look.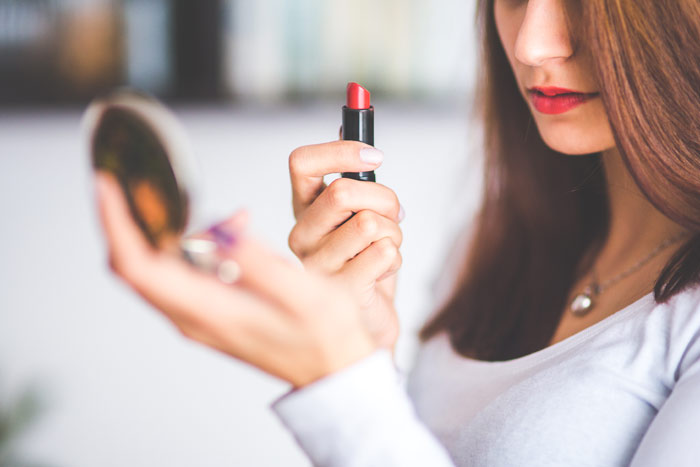 Makeup Needs
If you feel like your makeup routine isn't doing the trick for your problems areas, check out some of these ideas:
Invest in a new moisturizer or concealer. If you feel like your skin isn't looking as smooth and radiant as you'd like, you might be experiencing some dehydration. A new moisturizer can help keep your face feeling smoother and softer all day. When it comes to concealer, you may actually need a whole now concealing routine. Get a professional consultation at your nearest makeup supplier to get help picking the right concealing powders and creams. You may actually need different solutions for different spots on your face depending on oiliness, creases, etc. so it may serve you well to get a professional consultation!
For puffy bags under your eyes, try a firming under-eye cream as well as a moisturizer that is suitable for skin around the eyes. For a quick fix after a poor night of sleep, keep some metal spoons in the fridge and apply them to your eyes first thing in the morning, which will help get rid of a bit of the puffiness. You can also use tea bags. It's the same principle behind the cucumber idea.
Perfect your brows. A nicely sculpted brow arch can make a huge difference for your whole look, but if you're new to eyebrow shaping, you should definitely visit your salon to have it done. After that, you might be able to maintain the approximate shape yourself. When choosing a brow pencil, choose one that's just a shade or two darker than your hair color. If you have thin brows, you may want to draw them slightly thicker. If you have short brows, you can extend them slightly on the outside edges.
Try your hand at contouring. The general rule is to get a foundation shade about three shades darker than your main one. Learn to follow the patterns of your brow, cheek, and nose. You may also want to get a light foundation to lighten certain areas for deeper contrast.
Hair Tips
If you feel like your hairstyle is weighing down your look, it might be time to consider a new cut or a new routine.
If you're feeling brave, try a new cut or a new color. Many women feel that they need to have a long look as it can feel young and trendy, but shorter cuts can be much more flattering for many women. When considering a new color, stay on the subtle side for easiest maintenance, just a shade or two away from your natural color. You can try some subtle streaking or highlighting to get the sun-kissed look, too.
One of the most popular summer styles is the sea salt curled look. Try out a sea salt spray (and very light curling if you have straight hair) to capture the look.
Try some highlighting just in the areas around your face, the spots that the sun would actually lighten if you were just back from a beach vacation.
Fashion Ideas
If you're not big on a high maintenance routine, you may prefer to keep your hair and makeup simple, while spending more time on your outfits. Here are a few easy ways to add some flare to your summer wardrobe without spending too much.
Instead of stocking up on lots of trendy items that won't stay in style for next summer, stick with trendy accessories. This will give a little bit of flashiness to your standby outfits that you can easily adjust depending on the occasion. Think about colorful scarves, boho style bags, and sun hats for cute summer looks.
If you love certain looks but you just don't think you can wear them, adapt them in a way that will work for you. Love the big sunhat look, but just don't feel like it suits your look or personality? Try a smaller brimmed hat in a more subtle color or pattern. Love the punky look with lots of ear piercings, but worried about converting your look for the workplace? Try something like clip on earrings from Emitations to give you the look only when you want it.
Giving yourself a makeover is all about indulging yourself so you can spend time and energy on addressing those problem areas that have been causing you stress. You don't need to make a makeover a huge production! Just figure out what little things are going to give you the best little confidence kick for the summer!