Celebrities' well-groomed skin and radiant look makes us interested in the beauty products they use to achieve this result. Celebrities' new beauty secret – rosehip oil – is Miranda Kerr's and Rose Byrne's favorite product.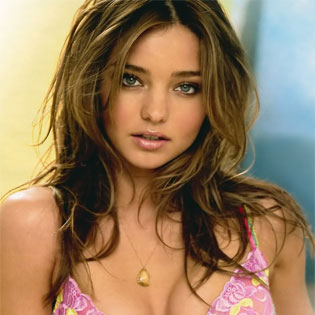 Rose Hip Oil Health Benefits
Rosehip seed oil is full of vitamins, antioxidants, fatty acids, which moisturize dry skin, reduce pigmentation, heal scratches and smooth wrinkles. And if previously the celebrities' favorite beauty product was coconut oil, it is being pushed back by the novelty now.
Which Celebrities Use Rosehip Oil?
Miranda Kerr was the first to make the miraculous treatment popular (by the way, her organic products line includes this oil). She noted that this was the secret of her glowing skin.
That's what the model said about the oil:
"I like to wear rosehip oil at night. It's full of that many antioxidants and it really works on a cellular level too to rejuvenate the skin. I put that on at night and I wake up glowing."
Another fan of the oil is the actress Rose Byrne. She uses it to care for her sensitive skin.
Why Using Rosehip Oil?
Celebrity beautician Joanna Vargas explained hat the strength of rosehip oil was:
Rosehip was used by Egyptians, Mayans and Native American tribes – all thanks to its curative properties. Today, the beauty industry goes back to the origins and treatments instead of using chemical ingredients.
The best oil is cold-pressed. Although it is more expensive, it has more useful properties without heat treatment.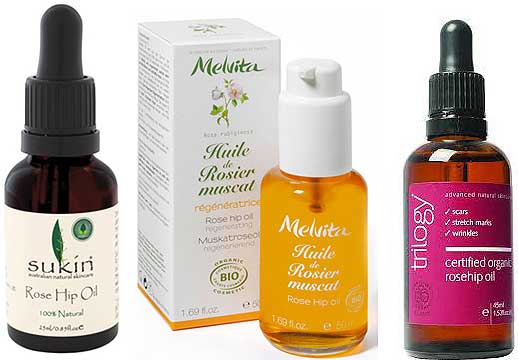 In contrast to the heavy oils, such as shea or jojoba, rosehip oil is quickly absorbed. Experts advise to use it in addition to lotions and creams.
The fatty acids found in the oil can work wonders. Moreover, it is suitable for the scalp, which is also in need of moisturizing. If you add the oil into your shampoo, it will help get rid of the itch.
Rosehip oil contains vitamins C and lycopene, which helps with skin renewal, restores its elasticity, protects from the sun and the harmful effects of the environment and, therefore, naturally saves your skin from premature aging.