Picture the scene – two women wearing the same dress and same shoes at the same black tie or red carpet event. This is usually a cause for much consternation, however, depending on the accessories used, the women may each convey a completely different look; the differentiating factor – accessories. And the ultimate accessory is fancy color diamonds.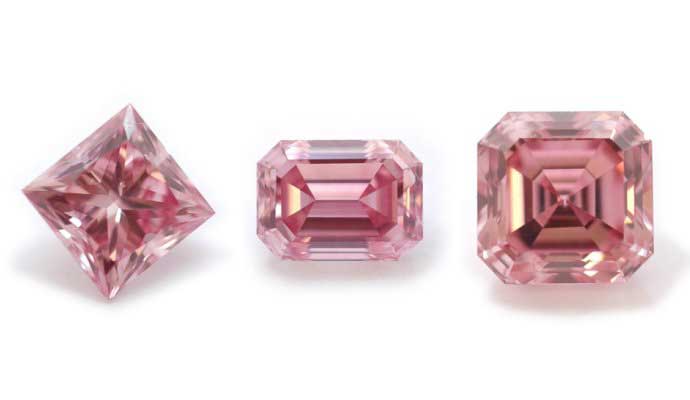 There are actually many people who don't know that fancy color diamonds exist yet that number is becoming less and less by the day. Fancy color diamonds are about 10,00 times rarer than the more commonly known colorless diamonds and, as the name implies, their differentiating characteristic is their color.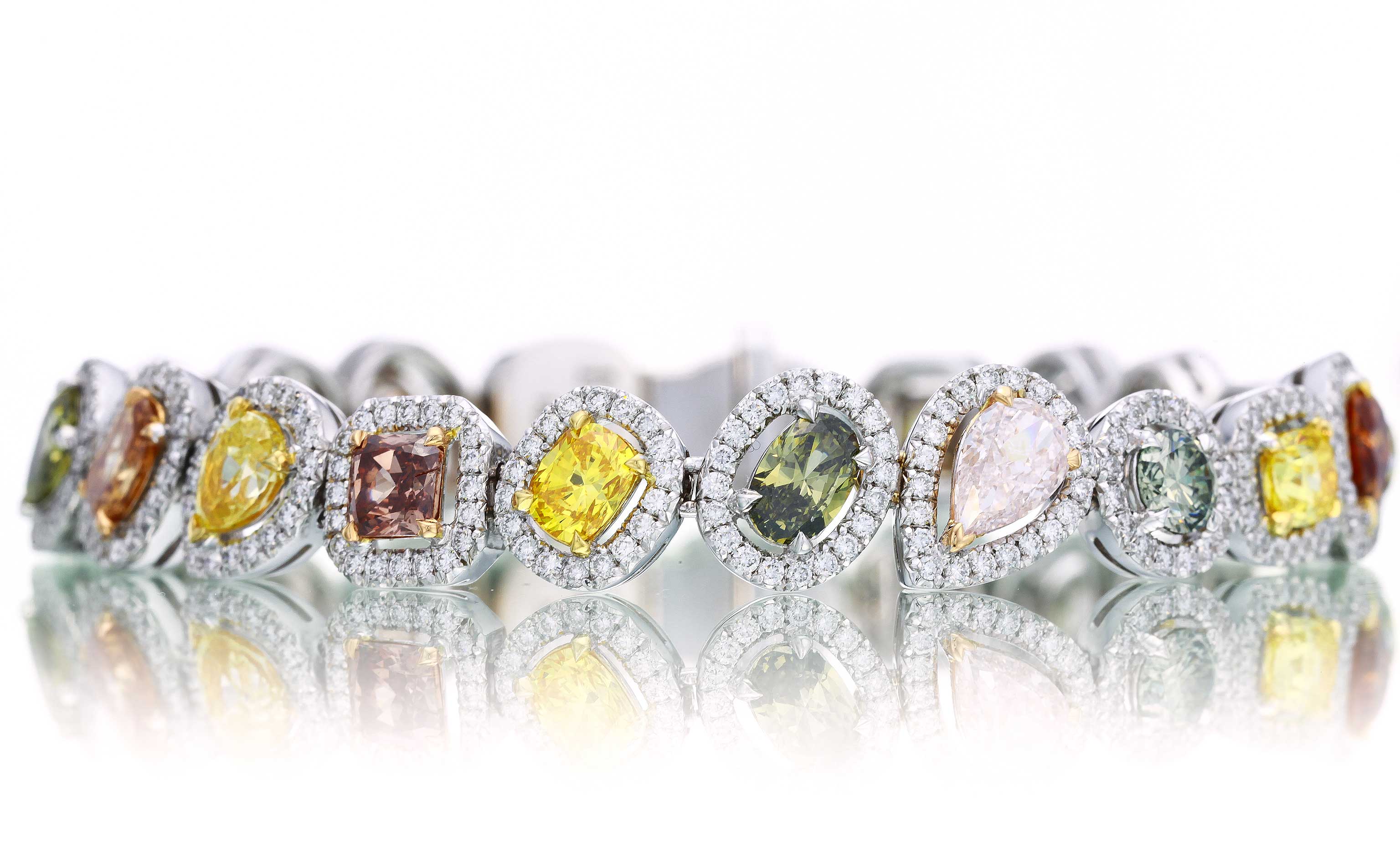 Fancy color diamonds come in the following colors – pink, yellow, green, red, violet, blue, white, black, purple, orange, gray, champagne, and chameleon. Where things get really interesting is that each of these colors has nine intensity levels (the more saturated with color, the better) and, as well as a primary color, there are over 90 different hues. That means that every color diamond is absolutely unique – unlike a dress, shoes, or handbag; in short, the ultimate accessory.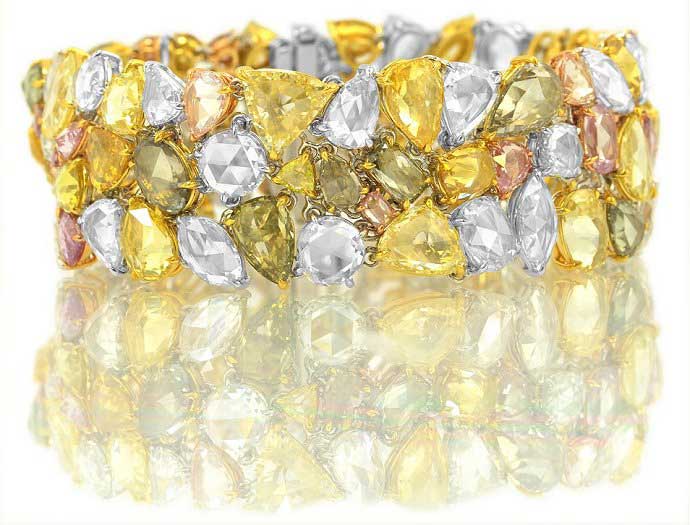 Although all colored diamonds are beautiful, not all of them are created equal. Fancy pink diamonds, as well as being the most sought after color are also extremely rare and costly. Although you can find these diamonds for reasonable prices, the best examples sell for up to USD2 million per carat. Fancy yellow diamonds, also known as canaries, are also very popular but are less rare and therefore command lower prices than pinks. Other colors on the very rare list include blue, red, violet, purple, and, to a lesser extent, green. This is reflected in their pricing.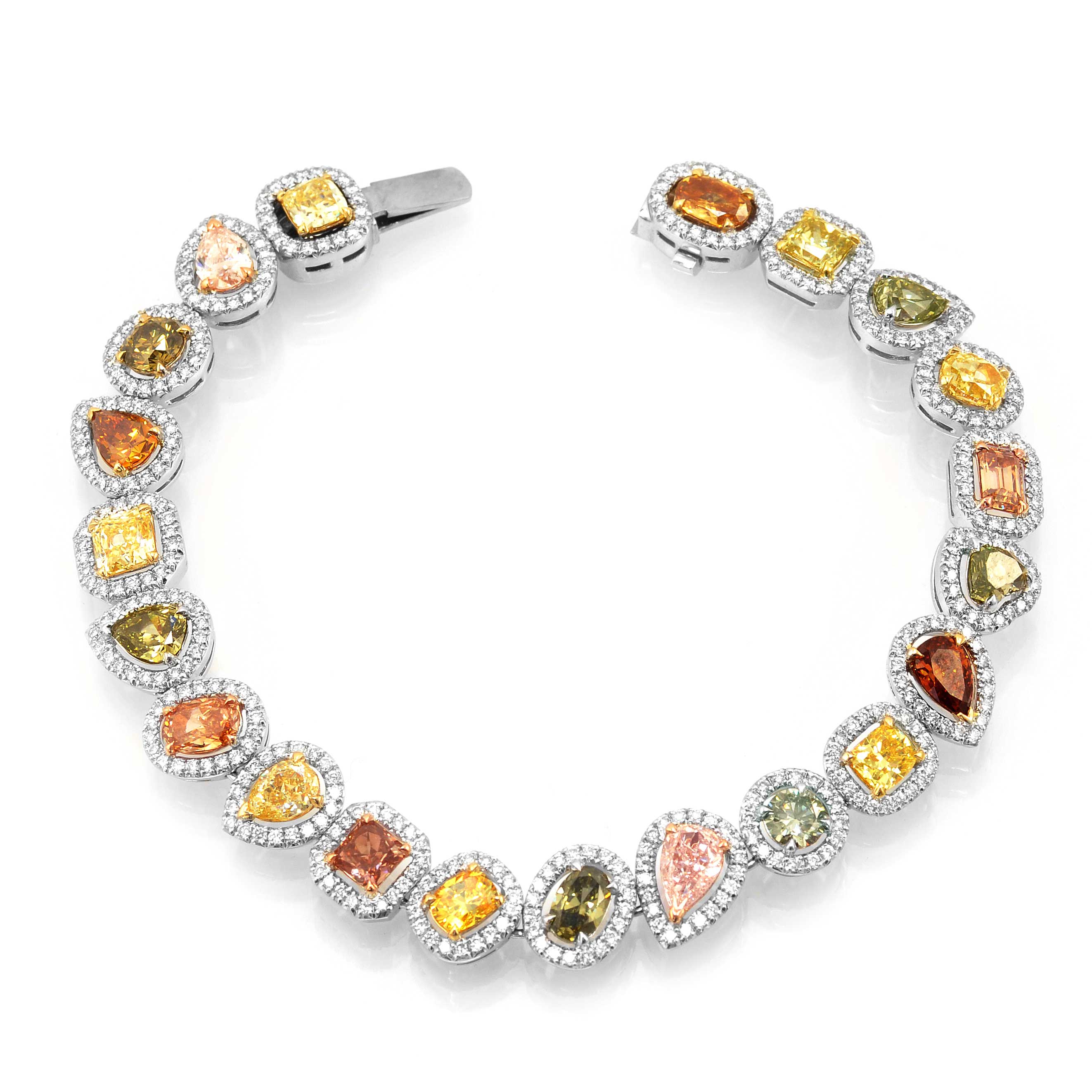 Fancy color diamonds have become the darling of the Hollywood set for a number of years and feature in the jewelry of choice for people such as J-Lo, Beyonce, Heidi Klum, Kim Kardashian, Kelly Clarkson, Kate Hudson, and the list goes on.

Perhaps the most popular color of diamond on the red carpet over the last year or two has been black. Although not particularly rare as far as fancy color diamonds go, black diamonds seem to be the perfect choice for that big event. They match perfectly with colorless diamonds as well as with virtually every other color of diamond. The little black dress has been a fashion icon for decades and it seems as though the little black diamond, and sometimes the not so little black diamond is following in its footsteps.