Hair oil is a unique beauty product. Its main function is to intensively nourish and regenerate. But that's not all. Oil greatly facilitates the process of hair styling, protects hair from UV during heat styling, and prevents split ends. Read this article to learn how to apply it on your hair.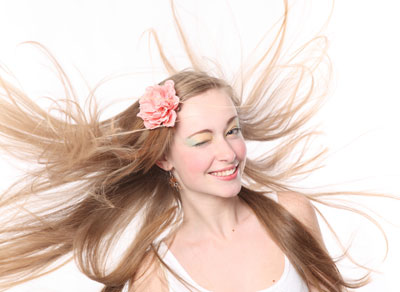 1. Hair Oil on Wet Hair
The most popular way to use hair oil is to apply it on damp hair after shampooing. This way it acts as a heat shield. Furthermore, oil can be added to the hair dye, shampoo, or the conditioner – to enhance the effect of the product.
2. Using Hair Oil After Hair Styling
If you apply oil on your hair after styling, it will moisten your curls and make them shiny. Applied before going to the beach or a pool, hair oil will protect your hair from UV rays, as well as chlorine or salt water.
3. Applying Hair Oil before Sleep
Hair oil can be also used as a mask. Just spread it on the entire length of your hair before bedtime. This method perfectly restores damaged hair.