Our today's article is about styling short hair. The solutions are inspired by famous actresses, singers, models and TV presenters. Feel free to experiment!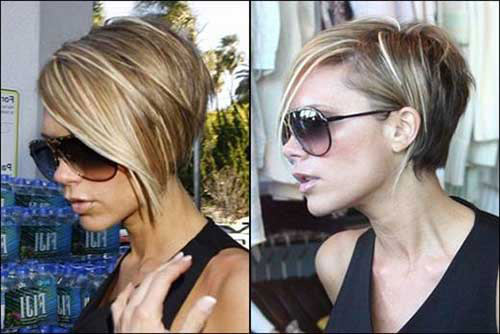 Try root lifting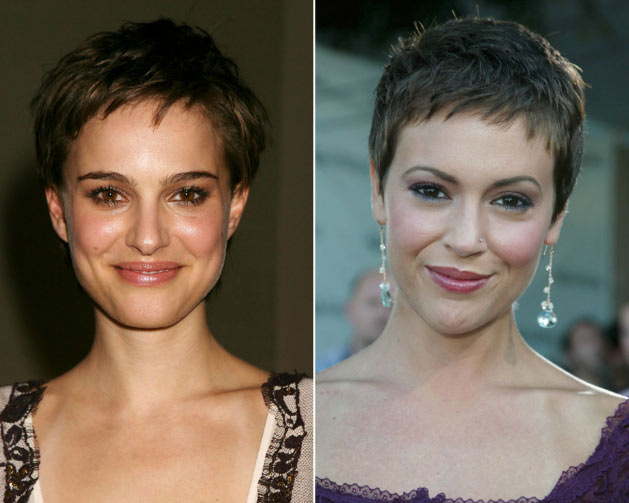 Ultra-short boy haircuts can easily turn into evening hairstyles in a matter of seconds, if you rub root volumizing hair spray foam in your palms (it would be enough to take a portion of foam the size of a tennis ball or even a little less) and spread it along the hair, starting from the roots.
Comb the hair back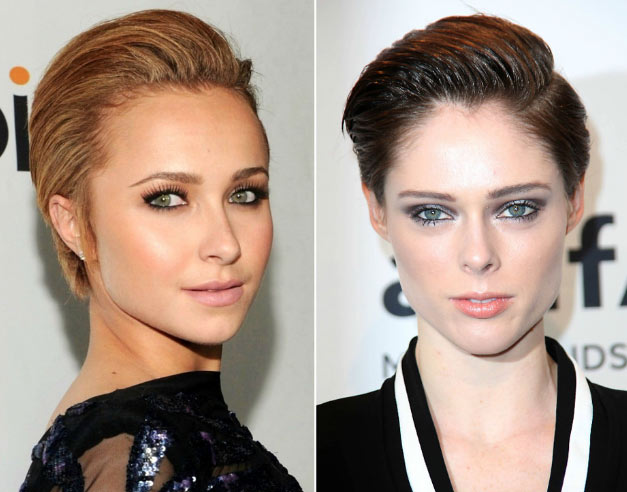 Before you comb your hair back, using a comb with a few teeth and lots of gel for styling, add some volume to the front locks. Flatten the hair at the temples and on the back of the head.
Highlight the strands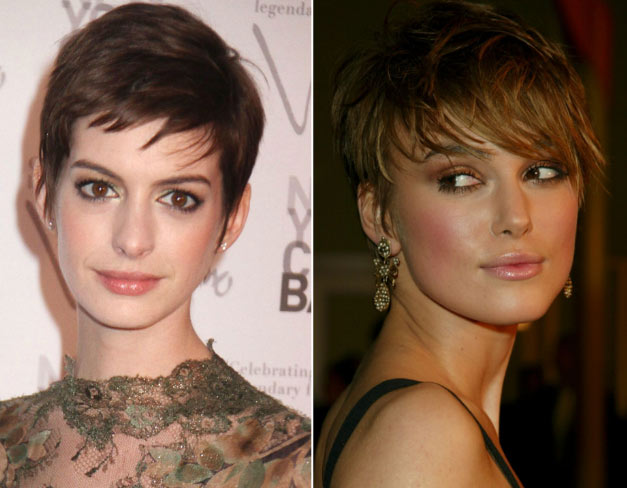 "Pixie" haircuts have been demanded for several decades. They will look modern, if you highlight separate strands above the forehead, on the temples and at the crown of the head.
Comb your hair with a parting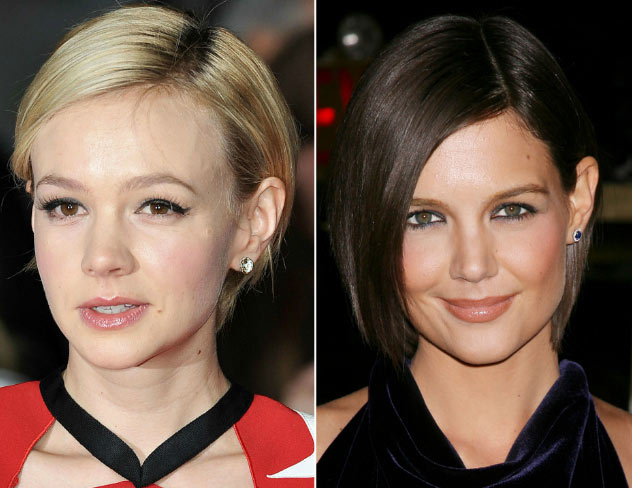 This seems to be the most uncomplicated styling, but it is not that simple. To get the desired result you will need to: apply indelible cream or shine serum onto damp locks; use a hair dryer, comb your hair with a side parting and lift it at the roots; apply shine spray; smooth the strands with a straightener; and fix the hair with a hair spray for flexible fixation.
Highlight curls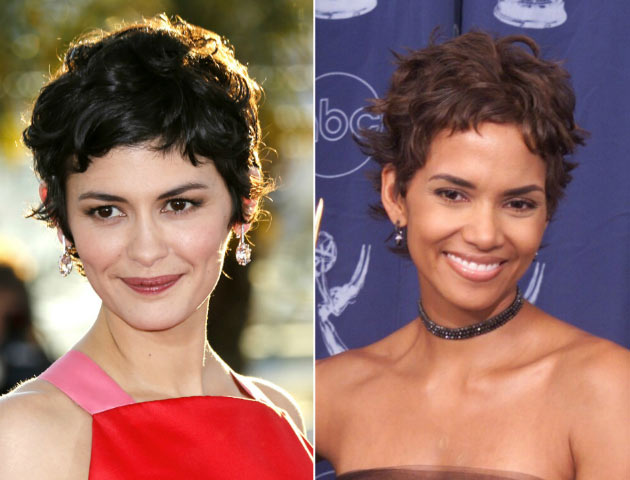 If you have unruly curly hair, like Halle Berry and Audrey Tautou, it is not worth bothering with careful hairstyling. All you need is to simply apply the styling product on the strands, ruffle the hair with your fingers and let it dry naturally. Combing is optional.
Get a pompadour haircut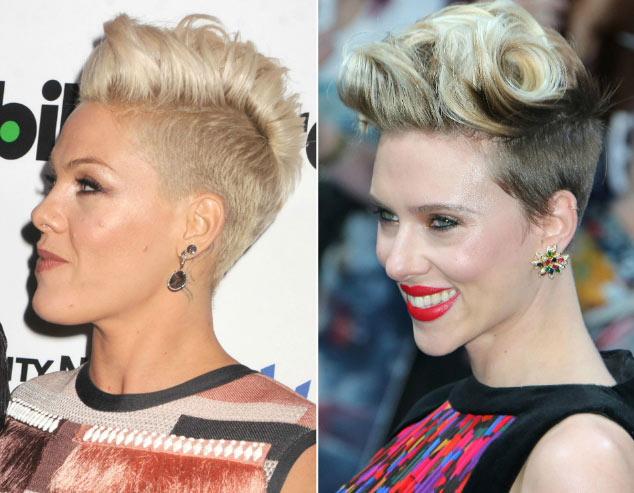 Elvis Presley's rock 'n' roll pompadour haircut is perhaps the most impressive hairstyle with a long fringe and short hair on the temples. It is especially fashionable to make a big curl and comb the hair as high as possible above the forehead. You can even divide the hair into separate strands and style them in a chaotic manner.
Side-swept bangs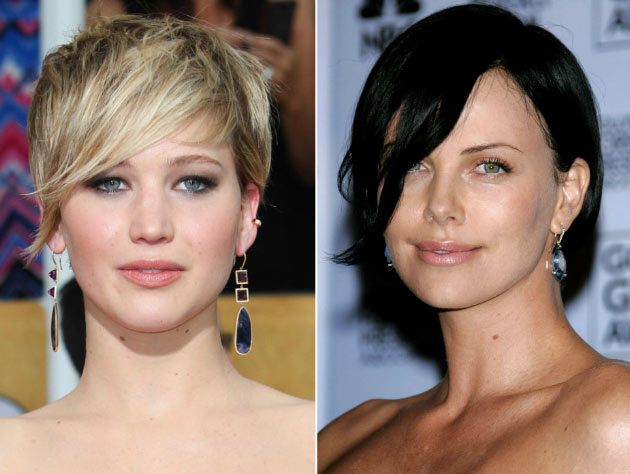 In order to have as beautiful bangs as Jennifer Lawrence and Charlize Theron do, you first have to grow your bangs a little. Then apply a texturing agent on the towel-dried hair to make the strands more plastic, make a side parting and comb the bangs aside.
Create a wet hair look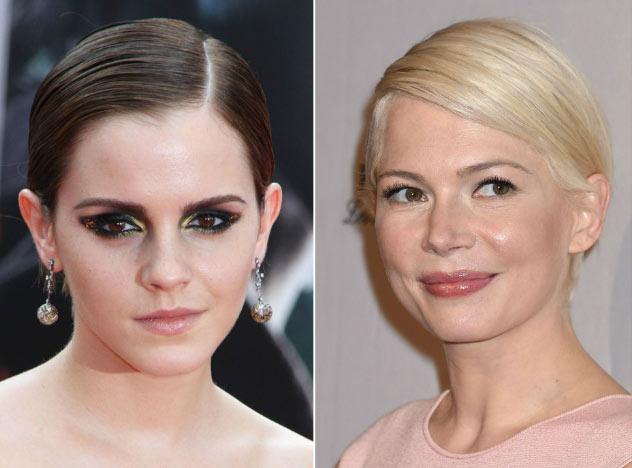 If you have five minutes to get ready for a solemn public event, you need a super-fast hairstyle. For this purpose, you should recall the "mirror look" that the movie stars from the golden era of Hollywood used to have. Take a comb with frequent teeth, make a side parting and style the hair to one side. Prior to this, be sure to apply a wet hair styling gel.
Add some volume at the roots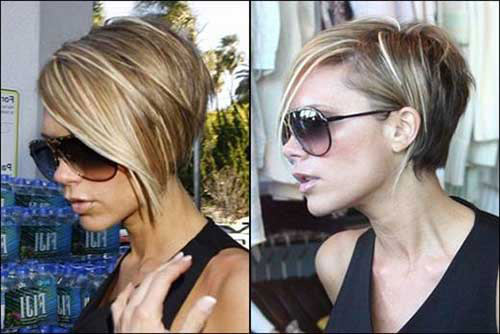 It is not difficult to make a short bob hairstyle with a pronounced volume at the roots. Make a hair parting, which can even be somewhat curved. Style the hair with a hair dryer and a round brush, twirling the strands at the roots. Use a special root lifting spray for root volume before styling.
Punk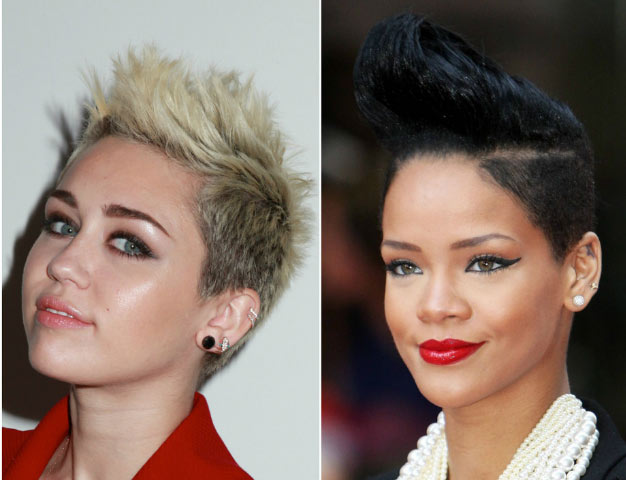 Styling a provocative punk fringe is simple. Especially if you have hair gel for strong fixation. Apply it onto damp hair, shape the hairstyle and fix it with a hair spray.