Being single on Valentine's Day isn't always a barrel of laughs. Everywhere you look, the message is loud and clear: you need to be with someone! If you're single, there must be something wrong with you! Of course, this isn't true at all, but it can certainly feel that way. If you're not in a relationship at the moment, you should definitely make some Valentine's Day plans, so that you can celebrate in your own way.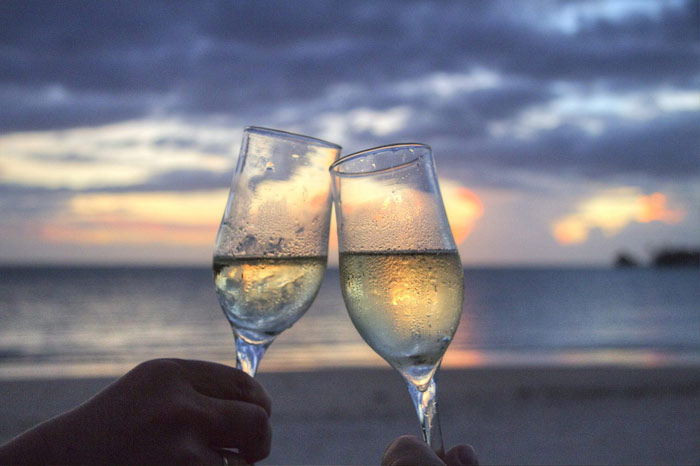 Cut Loose For The Day
The office can be a tedious place for a singleton on 14th February. Instead of watching the endless deliveries of love-heart balloons, flowers and chocolates to other gals' cubicles, take the day off work instead and go and do something fun with another single friend. You could book in a pamper day at the spa or do something energetic like a rock climbing or abseiling course. Even if you just go out for lunch and go shopping, you'll still have a good time.
Go on a Platonic Dinner Date
Just because you're not part of a couple doesn't mean you can't go out for a candlelit dinner. Ask one of your guy friends out and you can fit right in amongst the loving couples you'll see seated at every other table for two. You might fool other people into thinking you have the ideal relationship as you and your friend will probably have more to talk about than a lot of the real couples in the room!
Stay in and Play
Valentine's Day this year falls on a Tuesday, so there's no real expectation to go out – it's a school night, after all. As you won't have splashed the cash on buying a gift, flowers or chocolates on anyone this year, why not play some real money games online and see if luck is on your side, even if love may not be?. As a nod to the theme of the day, play some of the many romantic slot games you'll find at online casinos at this time of year. You can try Secret Romance, Starlight Kiss and Immortal Romance for starters. Some of these casinos offer no deposit promotions too, so you can try their games without making any commitments.
Host a Girls' Night In
You might not like the idea of being alone on Valentine's Day, and neither might some of your single girlfriends. Make a night of it and have a gathering at your place. All you need to do to prepare is get some appetizers and a few bottles of wine or bubbly. Then you can all spend the evening play games like Sex and The City Trivia and trading quotes from the hit TV series or have some mischievous fun with Cards Against Humanity. You could also gossip about all those couples you know and discuss what you think their chances of staying the distance are! Obvious choices for the playlist include Girls Just Wanna Have Fun, I Will Survive and Love Stinks.
Play Cupid
Instead of being anti-Valentine's, see if you can make some magic happen when you get together a bunch of single male and female friends. Have a singles-only guest list and get everyone to bring a single friend along for a night of mingling. Prepare some ice-breaker party games to avoid those awkward silences. With any luck, some potential great romances might begin from your Valentine Day's soiree.
Secret Admirer's Gift Exchange
You might not have a significant other to buy a Valentine's gift for, but that doesn't mean you can't treat your friends. Head out for a night of bowling or karaoke with some girlfriends and as part of the night, arrange a Secret Santa-style gift swap and make each other feel special.
You might have preferred to have a Valentine to spend the day with, but if you don't, don't waste any time worrying about it. Have some fun instead!