Lip scrubs from Lush bring something very new and unique to the world of cosmetics, according to creators at Lush. Currently, the products are offered only in the UK. However, the brand promises to offer them in other countries as well very soon. What exactly is so unusual about this product created by the handmade cosmetics brand?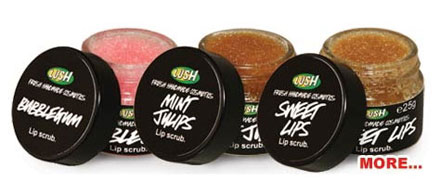 Those sugar scrubs are created specifically for very dry and peeling lips. In addition, the brand claims that the scrubs also deliver lip-plumping effect, which is desired by most women, especially those who notice some signs of aging on their lips. The scrubs come in three new flavors:
Lush Sweet Lips Lip Scrub – chocolate-lovers will love this scrub. The product smells like a creamy milk chocolate bar, while vanilla extract ensures that lips stay moisturized longer.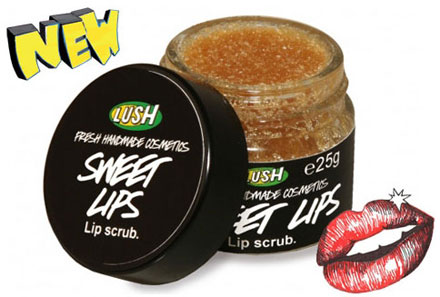 As soon as you put on some Lush Mint Julips Lip Scrub, you will taste mint chocolate ice-cream on your lips. Peppermint soothes lips, while sweet vanilla protects the lips from moisture loss.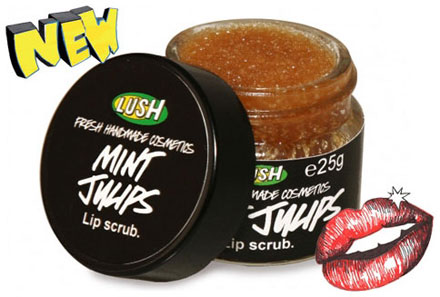 Lush Bubblegum Lip Scrub – this scrub smells like the popular Snow Fairy  shower gel. Its formula contains castor oil, which keeps the surface of the lips smooth and soft.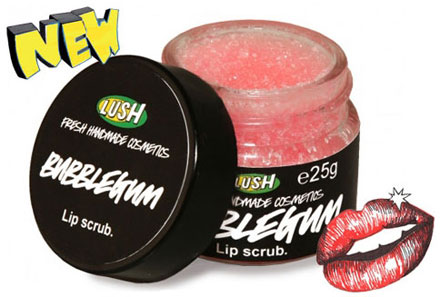 Source of the images: musingsofamuse.com.