If you plan to use a hairdryer not only for drying but also for styling your hair, you need to choose hairdryer attachments carefully. Today, most hairdryers come with at least two attachments such as dry nozzles and diffusers. Let's learn about various hairdryer attachments which are used to make the hair look perfect.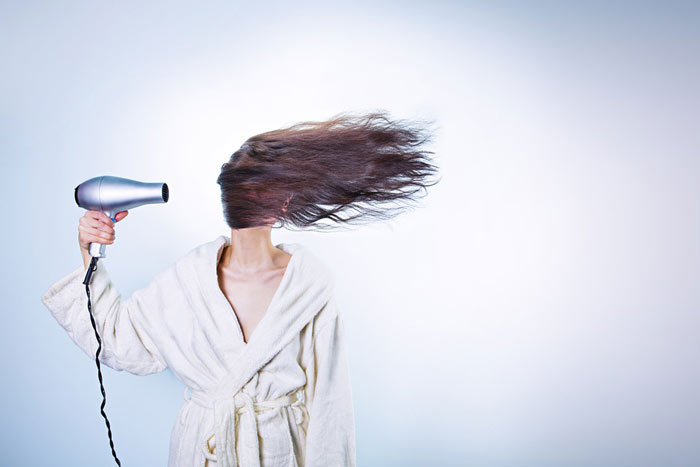 Dry Nozzle
The dry nozzle is one of the more popular hairdryer attachments among hairdressers. It has a flat tapered end and is essential for hairstyling. All hairdryer manufacturers offer portable hairdryers with dry nozzles.
Diffuser
Another popular hairdryer attachment is a diffuser, but it can be used for many purposes. The diffuser is a bell-shaped attachment with its narrow end clicking onto the nozzle of the hairdryer. It causes a strong airflow to pass through many sieve-like openings, resulting in a warm breeze.
With the diffuser, your hair dries faster as it covers more space than the tapered attachment.
These days, however, hairdryer manufacturers market diffusers as the attachment to create curls and add volume. While it can't be said, their arguments are false, even some skilled hairdressers cannot always achieve the best results.
The Use of Diffuser
You have to be skillful with the diffuser to make a nice hairstyle by yourself. With straight hair, you will need professional hair stylist, let alone numerous hair styling compositions. With some limitations, the diffuser is useful for styling permed hair. Actually, many hair stylists say diffusers make the styling even harder and can be used only for the massaging of the scalp. Nevertheless, all above mentioned has nothing to do with the diffuser's function to dry hair.
Undoubtedly, the diffuser attachment saves your time and protects your scalp from drying out by making heated air to be gently diffused from the dryer.
Brush Hairdryer Attachments
Outside diffusers and dry nozzles, there are various brush attachments. Usually, the hairdryers with brush attachments are not very powerful and designed essentially for hairstyling.
Various Hairdryer Brush Attachments and Their Use
Besides the nozzle and diffuser, there are other types of hairdryer attachments.
The half-round brush attachment is useful for permed hair if you want to straighten your curls. This attachment gives hair a lift and straightens the locks.
Use standard round brush with plastic bristles to create curls.
Comb attachment is for hair care, drying and creating volume.
A wide comb is for drying and styling.
Standard hair crimper is for creating curls.
Small-diameter hair crimper is for making small curls.
Round brush with natural bristles is for shiny hair.
The folding bristle brush is for making curls and keeping the hair from tangling.