There are ways of curing blackheads, that most people know, such as regular skincare, eating a healthy low-fat diet, the use of quality cosmetics products. I have already written about the causes of blackheads and some ways of getting rid of them in "Blackheads Information and Treatment". Here are some easy and useful tips, which are not so well-known, but also help to rid yourself of blackheads.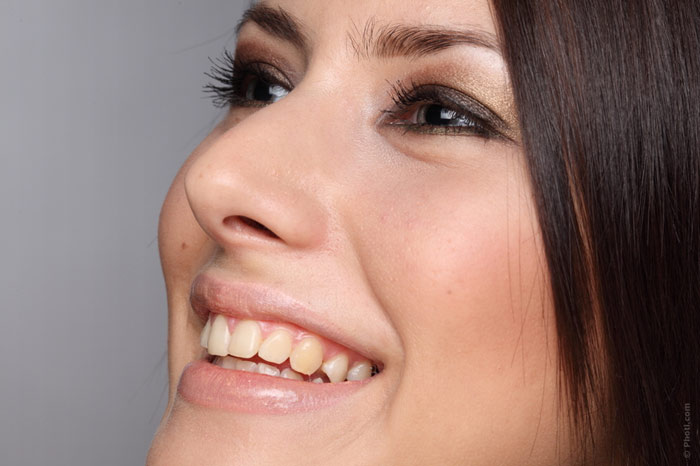 Anti-Blackhead Tip 1. Change Pillowcase
Change your pillowcase as often as possible. The oil produced by your hair follicles can accumulate on the pillowcase and then get to your face skin, which can cause blackheads and acnes. No wonder, that your evening skincare doesn't help to reduce blackheads.
Anti-Blackhead Tip 2. Use Different Towels
Use a clean towel after washing your face. Every woman should use three different towels: the first one for the body, the second one for the intimate hygiene and the third towel for the face.
Anti-Blackhead Tip 3. Widen Pores
Don't forget to steam your face before applying any mask on your face. This widens the pores, gives you more access to their content and lets you remove excess oil. To do this, use a steamer or just hot water. Another way to do this is to boil some camomile in a pan and keep your face over it with your head covered with a towel for a few minutes (be careful not to burn yourself). This is also recommended for the common cold cure.
Anti-Blackhead Tip 4. Homemade Body Scrub
Prepare your own body scrub at home. All you need for it is 4 tablespoons of baking soda, 1 teaspoon of dead sea salt and 2 tablespoons of water. Mix everything thoroughly and use as a scrub after steaming your skin.
Anti-Blackhead Tip 5. Homemade Oatmeal Mask
Natural products are really good for your skin. Prepare a blackhead curing mask at home. You will need 1 cup of oatmeal, 1 teaspoon of baking soda, 3 teaspoons of Aloe Vera juice. Mix everything. Apply this mask on dry face (better right after steaming) and leave for five minutes, then wash off. Do it twice a week.
Giving your skin the right treatment is an essential part of getting healthy, glowing skin. Learn more about these photo facial machines to find the right equipment for you.