Let us share 12 most useful tips for hair care products from around the world with you.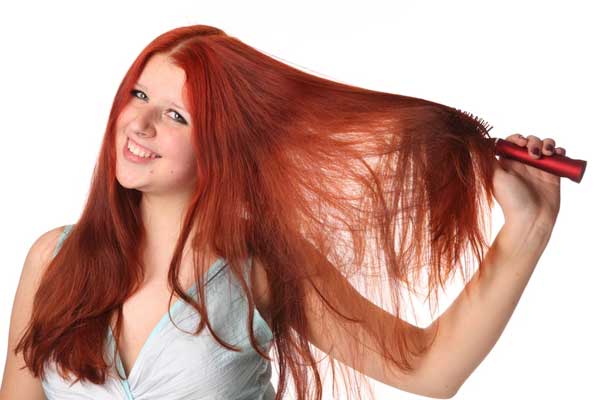 Colombia: for silky hair, mix two egg whites and mango pulp, apply the mixture onto your hair, and wash the mask off with warm water after 15 minutes.
Brazil: if you want your hair soft, try the mask with cocoa butter. Apply the product on the hair, let the mask be absorbed during 30 minutes, and then wash it off with coconut water.
Argentina: to moisturize and tame unruly locks, add a few drops of aloe juice in your favorite shampoo.
Guyana: to make their hair shine, the people of this country eat sardines that are rich in omega-3 fatty acids.
Jamaica: damaged hair will be restored with the help of cactus juice. Just apply it on the hair and wash it off with warm water after some time.
Scotland: to keep the hair color bright, replace your shampoo and use chamomile tea.
France: apply a revitalizing mask on your hair before bedtime, and rub shea butter into the scalp.
Germany: to make your hair healthy and shiny, mix a half-liter of beer with warm water and spray the resulting liquid on dry hair. After 20 minutes, wash it off with warm water.
Italy: make your hair healthy and obedient with the help of olive oil. Just apply it on the roots of the hair, and then spread it over the entire length with a comb. In some time, wash your hair with shampoo.
Czech Republic: if you want to dye your hair in a golden hue, prepare a decoction of onion peel and wipe it in your locks every day.
Romania: in order to lighten the strands, add a spoonful of honey to your favorite hair conditioner.
Australia: to give your hair extra shine, rub the oil of eucalyptus into the scalp every night.