The first reports to the effect that Justin Timberlake and Jessica Biel decided to go separate ways mutually and amicably seem to have been erroneous. As new reports are piling up, it appears that the reps' joint statement made to RadarOnline about the two parting as friends and retaining the feelings of "love and respect for each other" was more like a smoke screen than anything else.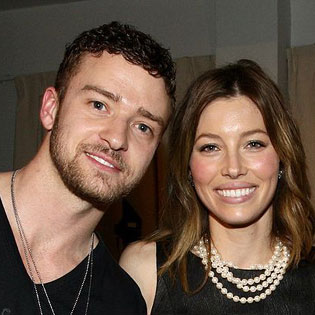 According to the information Us Weekly received from several sources, the singer had grown tired of his relationship with Biel a good while ago and had been feeling "miserable" for the last two years. He is also reported to have been working towards the split since the beginning of the year.
"You'd be surprised at how soon the love was lost on this one," spilled an inside source to the magazine.
Now Timberlake, 30, is happy to be free because he can immerse himself into all the pleasures of living single – including pursuit of other women.
The former 'N Sync boy is credited with having a roving eye. The Star reports that Timberlake had been chasing women "behind Jessica's back."
His recent flame is Mila Kunis, his 2010 Friends with Benefits co-star, with whom he acted in nude scenes. The flame has been burning since that time, and Timberlake had made numerous advances to Kunis, 27, assuring her that he and Jessica had split but were keeping it secret. Kunis turned a dead ear to that and wasn't having any. Since the singer was seen sweet-talking to the actress at a party the other day, he hasn't given up yet.
Last October he was known to allegedly enjoy "amazing" sexual relationship with Olivia Munn when they were in the same cast.
As Timberlake was having his popularity further boosted by The Social Network, Biel had tried to stick to him appearing at his side at awards season parties, but apparently it didn't work.
Sources share that the My Love singer asks his friends to act as cover guys for him, getting a girl's number, entertaining her and finally leaving together, only to pass her over to Timberlake later.
Source of the image: Igossip.