The reunion of Kristen Stewart and Robert Pattinson was finally brought about when R-Patt came round and believed his girlfriend's assurance that she didn't go to bed with the married director Rupert Sanders, as RadarOnline has reported.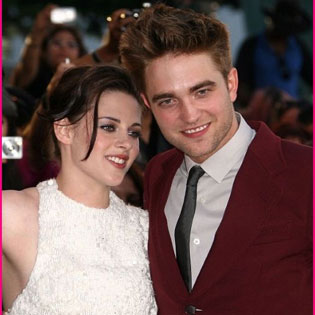 According to exclusive information from an inside source, as soon as the incriminating photos turned on the heat, both Stewart and the Snow White and the Huntsman director stated point-blank that they hadn't got round to actually having sex. Stewart told her Twilight co-star that she and Sanders did make out several times, but he never took her to bed.
At first Pattinson, 26, refused to accept her word for it, but later he relented and came round. The source added that Stewart gave her boyfriend her e-mail and voicemail passwords so he would be able to check if she was open enough about her dalliance.
So, in October the vampire saga lovers effected a reconciliation after the dramatic breakup! "They are living together," quotes Us Weekly a source close to the couple.
It has been almost two months since compromising pics of Stewart, 22, and Sanders blew up the ground under their feet. It is also reported that it led them to get rid of their $6 million home in L.A. But now they got over it, and though things are not like they used to be, chances are they will patch it up.
It is a matter of time, said the source. "There are still a lot of raw emotions there." For the time being Pattinson and Stewart are getting primed to promote the next Twilight film, and whichever way things will turn out will be seen afterwards.