Kristen Stewart and Robert Pattinson's romance had been a Hollywood paragon until it crumbled down when Stewart's pictorial evidence of her affair with married director Rupert Sanders surfaced. Can it now arise from the ashes anew? The latest news seems to definitely indicate that – a tearful apology was given and accepted!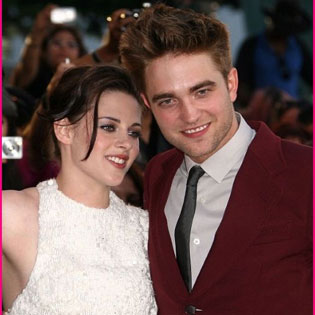 The Twilight couple are both intent to stay together after what Pattinson regards to be his girlfriend's "stupid mistake." It was a decision they reached after an open-hearted have-it-out, and R-Patts agreed to let bygones be bygones.
As The Sun had from a source, Stewart opened up to her boyfriend and admitted her mistake in yielding to "one-off" with Sanders. After that they felt they still loved and needed each other, and they are reported to have adjourned to a secluded place in Los Angeles where they would try to patch things up.
According to the source, "Rob can see how truly sorry Kristen is and has totally forgiven her." It emerged from their emotional discussions that their love is real and lasting.
Though the leading vampire actor, 26, is sure that her behavior was "really stupid," his vagrant beauty was likely to have believed that it would end this way. At a recent press conference this month, when asked about her public appearances with Pattinson when they will be called upon to promote The Twilight Saga: Breaking Dawn Part 2 in November, she was nonchalant about any possible awkwardness saying it will be "totally fine."
The hullabaloo sprang up in July with the publication of photos depicting Stewart embraced by her then director Sanders, a family man with two children, that created a deal of commotion in the hearts of her famous boyfriend, Sanders's wife Liberty Ross and all those inspired by the Twilight romance. The miscreants lost no time in publicly voicing their regrets over their rash and inconsiderate behavior.
Stewart, calling it a "momentary indiscretion," confirmed her love for Pattinson who is, according to her, the one she loves and respects above everybody else.
Sanders, interviewed by PEOPLE, said he was "utterly distraught" over causing his family such grief and consternation, and in his turn averred that his wife and "heavenly children" are his prized possession, and he keeps praying they will live it down together.