Elin Nordegren, Tiger Woods' wife starting from November 2003, must have made up her mind a while ago that her lawful husband is an inveterate skirt-chaser. Yet there seems to be something insurmountable about the problem and for the time being there is no likelihood of a family row. Why raise Cain and kick the sinning man about and out of their home in Windermere, Florida? It's time for careful consideration. Too much money is at stake to indulge in rash actions!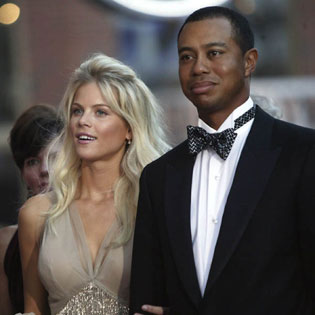 The Chicago Sun-Times has gotten it from a trusted source that Elin Nordegren's rightful wrath was quenched by "a hefty seven figure amount," transferred to her very own bank account.
Is that enough to stave off trouble? Not on your married life! It's only the first stage to be followed by a renegotiation of their prenuptial agreement.
By the terms of their original prenup the couple's marriage has to be good for 10 years (expiring in 2013), and should they decide to terminate it, Nordegren was to walk out free carrying a $20 million settlement.
According to the source, the new arrangement is supposed to cut down on the waiting period, at the same time registering a significant haul-up in the settlement amount.
While the question of a divorce court is shelved, one cannot help but wonder, will the obliging wife stop at that or is she just getting heated up for the real business of giving her hubby a better shearing?
Source of the image: thisisdiversity.com.