Our noses are what people notice first, aren't they? "Oh God, I hate my nose!" – many of us go. And what about "others"? What would celebrities normally do, if they didn't like something about their appearance? That's right, they go to plastic surgeons! Could the nose shape affect the celebrities' career? Of course it could! Here are 8 successful examples of rhinoplasty.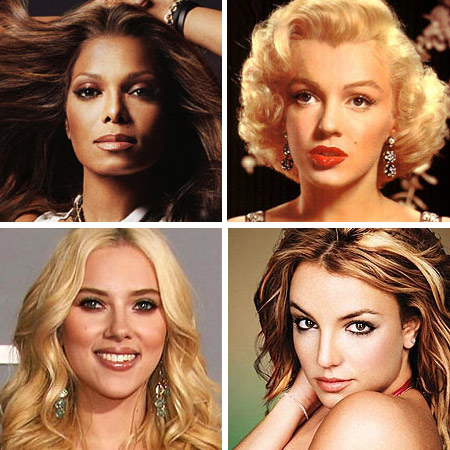 Marilyn Monroe, Rhinoplasty Pioneer!
Legendary Marilyn was one of the first celebrities to have had a plastic surgery done. Rhinoplasty is yet another secret weapon which turned plain-looking small-town-girl Norma Jean into a chic Merilyn. Smooth line of sensual nostrils and thin nose bridge contributed to a new image of the actress.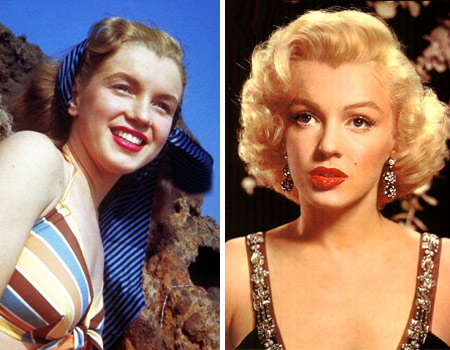 Scarlett Johansson: "I never had a plastic surgery"
Not that long ago the young and charming Scarlett Johansson used to be pretty big-nosed. Rhinoplasty has made her face features noticeably finer. The actress didn't lose her individuality though, it is still her nose but it became smaller. Scarlett keeps denying her rhinoplasty. She claims, she will go to plastic surgeons only when she faces the first signs of aging. According to her words, she believes plastic surgery is a great way to avoid looking like a wrinkled witch when she's old.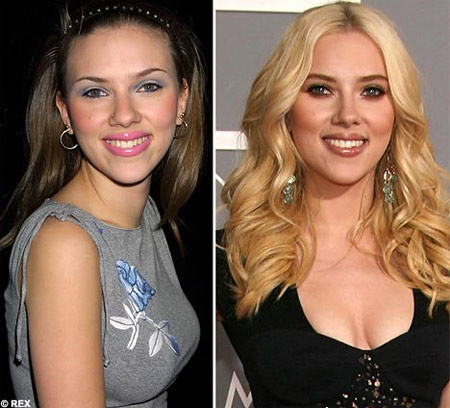 Jennifer Aniston, almost natural beauty
Jennifer is partially Greek, and by the time of her aging you could tell what nationality her father is by her nose. Plastic surgery helped here, too. Last year Jen had yet another plastic surgery. Now Aniston is discouraging plastic surgery and saying she had to change her nose because she needed it medically.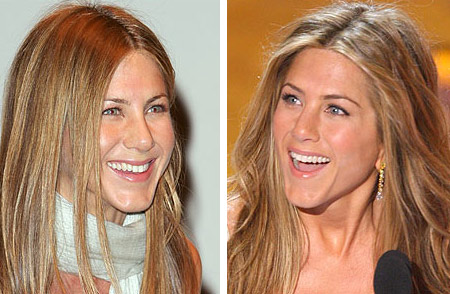 Britney Spears, invisible change
Rhinoplasty is at peak of its popularity and you are supposed to be in. Britney Spears and her surgeon found simple and effective solution – Britney's new nose is a copy of her natural nose in its form but the fake one is smaller. The result was just great: You can't see the change right away but it was for better. They didn't achieve the best wished result with one surgery, so the singer had to have another surgery.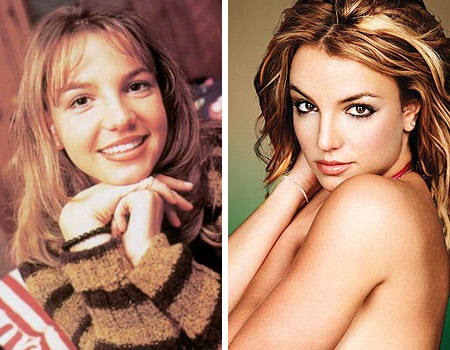 Halle Berry on the way to Oscar
Before rhinoplasty you could say Halle Berry was one of many cute actresses out there. But a nose job made her look like a mind-blowing beauty. Narrowing the span of the nostrils is one of the most sought-after plastic surgeries among Afro-American celebrities. After the nose job had been done Halle Berry's career was on the rise and she became the only Oscar-winning girlfriend of James Bond (in 'Die Another Day' movie).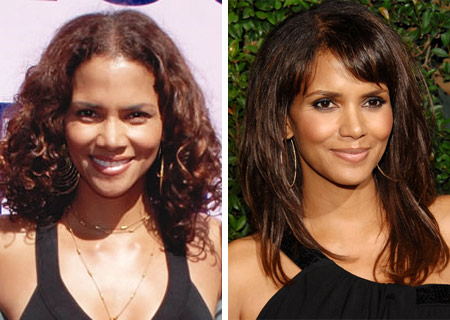 Winona Ryder, you wouldn't believe it!
Once you saw that big-eyed girl, you wouldn't get her off your mind. However, before starring in 'Edward Scissorhands' and 'Bram Stocker's Dracula', she had her nose job. The surgery was a success. Ryder looks so natural now that it's hard to believe she changed anything in her appearance. Many surgeons say that when it comes down to plastic surgery, it's crucial not to overdo it. The ex-lover of Jonny Depp did it right.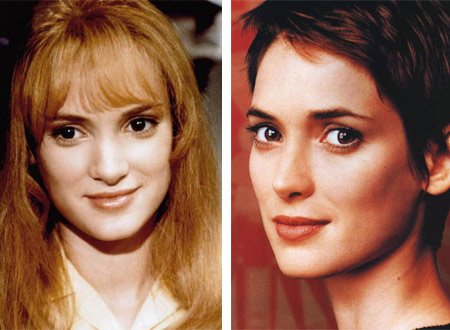 Angelina Jolie, one more little step to excellence
Angelina Jolie was born beautiful. As a teenager, she had a part time job modeling and made appearance in video clips of many famous bands like Meat Loaf, Rolling Stones, Lemonhead and Lenny Kravitz. After her first notable movie 'Hackers' had been released, she decided to make her nose bridge smaller. Well, actually her surgeon has nothing to be proud of as he didn't have a lot of job here. But the fact that Jolie's fans are still arguing whether their idol had a plastic surgery or not, means that Angelina looks very natural. So her nose job was successful.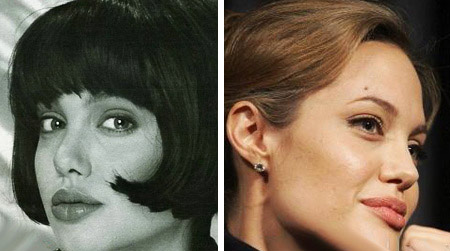 Janet Jackson, pursuit of beauty in blood
The younger sister of Michael Jackson has followed her brother's footsteps. She had a good start as a singer and was also busy getting plastic surgeries done. Fortunately, she could stop before it was too late. The nose job made her look better, though now you can argue over her naturalness. This cute button-nose makes the 42-year old look a bit childish. Smooth voice, nice show and bright appearance are a key to Janet Jackson's successful career.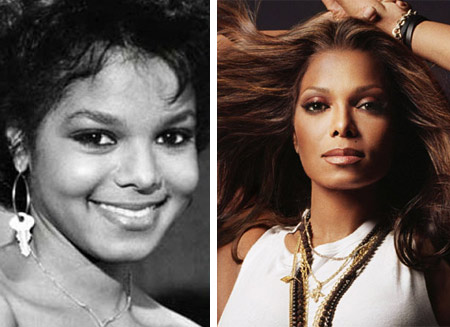 And do you think these clebrities really needed a nose job or could they achieve what they have now without it, just like Barbra Streisand, for example?