For the Osbourne family, the year 2012 turned out to be rich in important events – but not all of them have been happy. In June, Ozzy and Sharon's son Jack was given a terrible diagnosis – multiple sclerosis. It happened just two weeks after the birth of his daughter.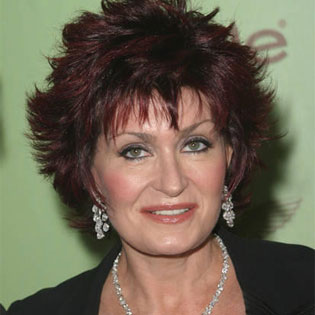 Meanwhile, Jack's sister, Kelly Osbourne, is getting prettier very fast. She has become significantly slimmer and reconsidered her dressing habits.
At the same time, her mother Sharon Osbourne decided to say goodbye to plastic surgery. It happened after Mrs. Osborne had suffered a double mastectomy – the removal of both breasts.
Such drastic measures were taken after Sharon had discovered a breast cancer gene, which increased the chances of getting ill. In turn, complications in the breast arose after one of her breast implants had burst and its contents had moved to the abdominal cavity.
"I wasn't diagnosed with cancer, but I had the gene and one of my breasts was in a really bad state because of the implant, never have [implants] by the way."
The fear of Osbourne's spouse was justified. In 2002, she had already managed to overcome colon cancer. This time Sharon not only promotes the rejection of breast implants, judging by her own example, but she also appeals to people to refuse making plastic surgery.
"No more, because I have been looking at pictures of myself recently since I started to lose weight. And in a lot of shots, my face looks plastic and at certain angles I was like, 'Oh, dear. Oh, I should never have done that. Oh, that's a bad one. ' So I'm like, 'No more. No more abuse.' '
In our opinion, the tragic example of Sharon Osbourne is very convincing. What do you think? Are you for or against plastic surgery?