In 2013, singer Adam Levine has become the sexiest man according to the People magazine. Let's also look at who his immediate runners-up are.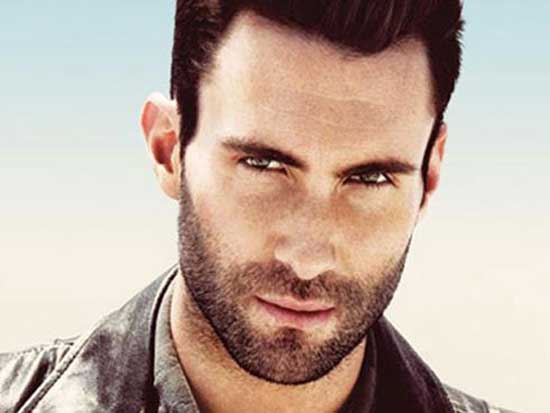 It turned out that the coveted top list also included Chris Pine, Bruno Mars, David Beckham, Justin Timberlake, Justin Theroux and… But let's consider the handsome men in turn.
Adam Levine
Number one of the sexiest men is the soloist of Maroon 5. 34-year-old Adam Levine announced the engagement with Victoria's Secret model Behati Prinsloo in June. In addition, our hero has released a line of clothing and personal fragrances – for both men and women. In addition to preparing for the wedding, Levine surely spends most of his time working for "The Voice" project on the NBC TV channel. He just couldn't fail to get the first place!
Idris Elba
It seems that if you enter the word "male" in the search engine, you will immediately see the name of Idris Elba. This 41-year-old Briton amazes us with his tremendous height, courage, and deep voice. The star of television series "Luther" and "Thor 2: The Realm of Darkness," he undoubtedly deserves the second place.
Luke Bryan
37-year-old American country singer Luke Bryan dazzles with his radiant smile and the latest album Crash my party. Girls, Luke is a very active user of Twitter, so you can subscribe to his account!
Jimmy Fallon
39-year-old American singer and comedian Jimmy Fallon is the real star of the NBC TV channel, where his night show beats all sorts of records according to the number of viewers. After Jimmy had become a father, he keeps delighting his fans with touching photos of his daughter Winnie.
Bruno Mars
28-year-old native of Hawaii impresses the girls' imagination with his silky voice and a sexy smile. Numerous Grammy awards plus a declaration of his love of sex… He surely must be in the top list.
Jonathan and Drew Scott
Jonathan and Drew Scott are reality show stars and charming lady-killer twins. They help families find, buy and exchange the property of their dreams. Undoubtedly, they do not need a "renovated facade". The brothers admit that they adore frivolous women and luxurious dinners.
Justin Timberlake
Two albums, two films, a reunion with 'NSynk at the MTV VMA ceremony. Is it still worth discussing his appearance on the list?
Chris Pine
33-year-old star of "Star Trek: Nemesis", actor Chris Pine is not only a handsome man, but an eloquent speaker as well: in an interview at Ellen DeGeneres TV show, he spoke in detail about his love for smart girls. Well, he definitely has some taste.
Pharrell Williams
40-year-old singer and producer Pharrell Williams has released two singles in summer. In addition, he is an extremely stylish man.
Ronan Farrow
Everyone learned about Mia Farrow's 25-year-old son when his mother said: Ronan Farrow may well be the son of Frank Sinatra. Note that the young man graduated from Yale University, so he can amaze girls with his transcendent intelligence during their dates.
Justin Theroux
42-year-old actor, screenwriter, director and Jennifer Aniston's groom Justin Theroux is beyond competition. To be more precise, he does have competitors, but he has taken his place in the top sexiest men list quite deservedly. When will he marry Jennifer? This question still remains without an answer.
David Beckham
38-year-old father of four children and husband of Victoria, David Beckham happened to be 12th for some reason. We do not quite agree, but tastes differ… David himself does not feel incredibly sexy: according to him, he just has his own style and charisma.