The sexiest celebrity on the planet, according to the FHM magazine, Cheryl Cole, 25, the leading singer in the Girls Aloud music band, has a perfect body. However, she decided to follow the Hollywood trend and get steel biceps like Jennifer Lopez, Madonna, and Sienna Miller did.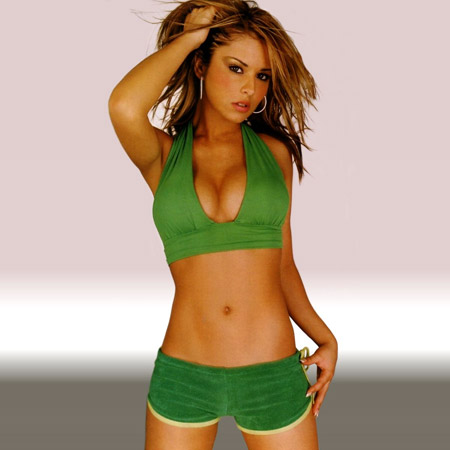 How Cheryl Is Going to Get Muscles
The British celebrity bought 'wind tunnel' exercise bike and a vacuum suit. As they say, there is no limit to perfection, and so Cole started to work twice as hard on herself upon becoming the sexiest celebrity on the planet.
Moreover, the singer is planning to participate in the British TV talent competition called The X Factor. The reality-show is watched by millions across Europe, therefore the competing celebrities have to be in perfect physical shape.
The singer reported to be aiming for victory, but is very nervous since one of the judges is actress and singer Dannii Minogue, Cheryl's idol. As soon as Cheryl found out that Dannii will be one of the judges, she rushed to her trainer to get some advices on how to get stronger, boost her stamina in couple of weeks, so that she can surpass every revival on the show.
After the consultation, Cole went to the Harrods sports equipment store and bought a portable training device – The Hypoxi Trainer S120 for $58k. Similar training devices are used by future cosmonauts and Formula-1 drivers. The device develops reaction time, coordination of movements, and actively pumps the muscles.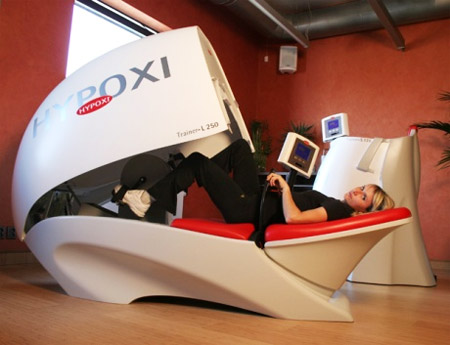 Cheryl Cole about Being Slim
Recently, when the 25-year-old pop-star stylishly slimmed down, she noted that she did not like her new body regardless of the fact that the she was named the sexiest celebrity on the planet after that.
She admitted that she did not like feeling feeble and weak; she also noted that she used to always be a little bit on the heavy side and therefore had a fixed goal to get skinny, however when she reached her goal she realized that she did not like being hollow-cheeked. She became nervous, fixed on counting calories, and would easily get tired when practicing dances for the shows.
At that point, the celebrity admits, she decided that she wanted to be strong and tough instead of sickly skinny girl, who can hardly move in her own house enfeebled by the numerous diets.
Cheryl Cole's Diet
Regarding the star's nutrition, she prefers protein-rich food and cellulose, according to the Celebritydietdoctor.
Her daily ration always includes grilled meat (no spices) and a lot of greens. Cheryl follows the key principle from the ancient Chinese methods, which promise longevity and rejuvenation. Her meals should include five base colors; the singer's salad usually has yellow (pepper), red (tomatoes), orange (pepper), green (lettuce), and white (onion).
Source of the images: mycompanion.cz, ggpht.com.