Raven-Symoné is still gently but firmly refusing to open up about her love life, just like she has been doing before. She says that after refusing to disclose information about her dates for all the 25 years of her career, it's hardly worth her while to start doing it now!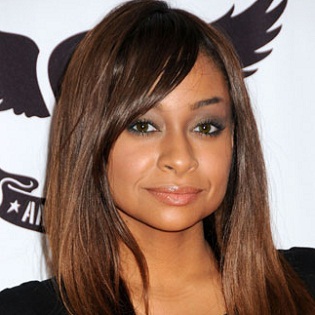 The National Enquirer reports that Symoné goes for girls and her girlfriend is now AzMarie Livingston, an America's Next Top Model contestant; the two share a condo in New York City.
Symoné didn't make any comment on that, but referred to the report indirectly on Friday via a Twitter message, reminding that the personal life is personal, meant to make happy only herself and the person she is dating. No public revelations about her sexual orientation will be forthcoming.
"I am a light being made from love" is the one thing the State of Georgia star tells about herself wishing to retain her "right as a HUMAN BEing" to conceal her private preferences. Her career is the thing to be displayed, not her love life, Symoné insists.
Anyhow, there are tidbits to be picked up from the Georgia-born star's year-old appearance on The Wendy Williams Show. She said she appreciated cuteness in men and was always ready to tell it in the person's face… But that's just as far as she was willing to go, she wouldn't want to stay and talk.
Her interview for the Jet magazine of that period was even more sincere as Symoné said that her idea of an ideal lover was mannequin-like, coming alive at her will and going blank when not wanted!