Rihanna's recent remix recorded with her ex-boyfriend Chris Brown may mean a future reunion – unless Brown's girlfriend of now Karrueche Tran manages to fight the singer off?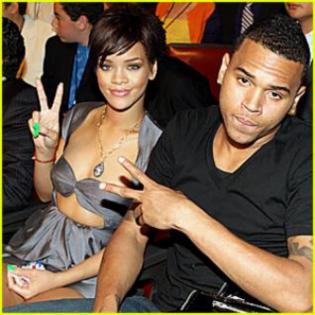 At least there's an online war going on – Tran, a 23-year-old aspiring model and Brown's sizzling hot date for about three months, posts unequivocal messages on her Facebook profile comparing the two women to Angelina Jolie and Jennifer Aniston and saying, "C'mon you see where Brad is at."
This is supposed to be a counter strike to Rihanna's assumed racist cyber offence aimed at Tran. The photo that she tweeted on March 3 showing a bag of rice cakes, gold earrings and black shades, captioned "Ima make u my bitch" may refer to Tran's partly Vietnamese origin.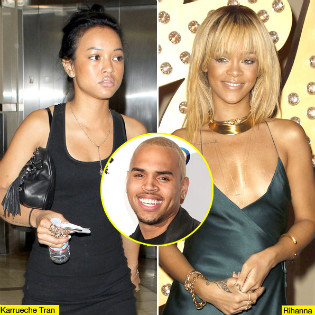 Another Rihanna's posting that may be a kick at Tran was Tuesday's quotation from the Quiet Storm remix by Lil Kim and Mob Deep telling that "I'm a leader" and "comin in dis game on some modeling s***."
According to Us Weekly's information garnered from Rihanna's and Brown's inside sources, the separated lovers have been having secret trysts for the past ten months or so. Rihanna's source explained it as an example of the singer's bend on dangerous living – "hooking up with Chris is all part of that," the story ran.
Brown's rep has another story to tell: Brown is only keeping up friendly relations with Rihanna, so there's no question of cheating.