Just before Christmas, the PETA organization has released a new collection of stamps featuring the most famous vegetarians. Natalie Portman and Pamela Anderson are among them. Do you want to know, who still preaches vegetarianism?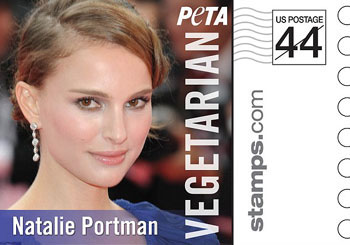 PETA is the world-famous social organization aimed at the protection of animals. It is therefore logical that it supports vegetarianism and advocates it in every possible way. In particular, it invites famous people, who refuse eating meat, to take part in their projects.
The actress Natalie Portman is one of the most strict vegetarianism supporters. Natalie preaches veganism (i.e. refusing to eat not only meat, but eggs and milk as well), and only during pregnancy, she toned down her views a little and became just a vegetarian. It is worth saying that her daughter was born healthy and just in time!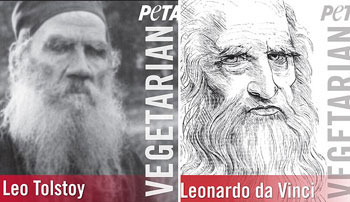 The collection includes the stamps depicting Leo Tolstoy and Leonardo Da Vinci. These two geniuses did not eat meat.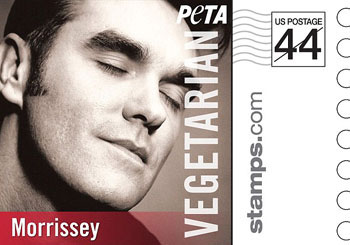 British singer Morrissey, the star of the 1980-s and the lead singer of The Smiths band, is a vegetarian, too.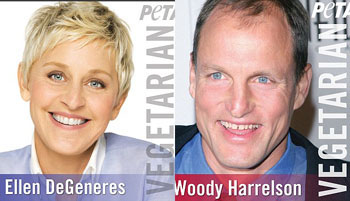 The famous talk-show host Ellen Degeneres and the actor Woody Harrelson also do not eat meat.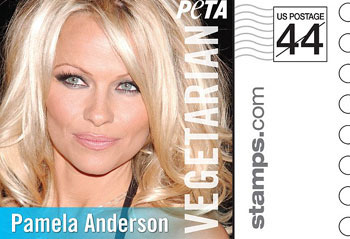 Pamela Anderson herself is a convincing promoter of vegetarianism and the answer to those, who believe that the adherents of such diet are not sexy.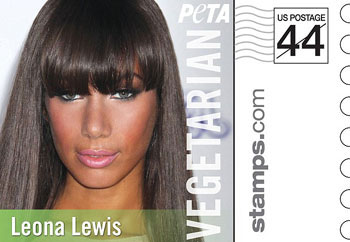 British singer Leona Lewis does not consume animal meat.
Canadian singer and songwriter Bryan Adams is a well-known vegetarian.