A while ago rumors linked Mel Gibson with a long-legged Russian brunette who has been keeping very much in the shade. Now, following the celebrity's wife Robyn starting a divorce procedure last week, facts began to leak out. The girl who has been engaging so much of Mel Gibson's attention lately (they even went for a family vacation to Costa Rica) is reported to be Oksana, a Russian singer working with Icon Records, Gibson-owned record label.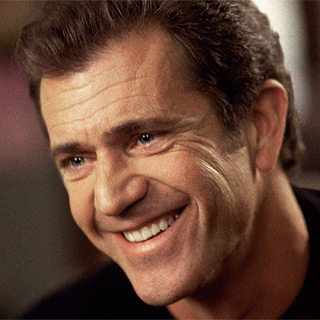 Now Oksana does seem to be the name exceedingly popular with the famous actor-filmmaker, for as many as three Oksanas have been casted for stardom in his Russian love adventure, posing it as Gibson's latest international undercover love affair.
Pouncing on the fresh news of Gibson's oncoming divorce, media reports tried to pin the honor on a certain Oksana Kolesnikova, a pianist performing at the Beverly Hills Hotel's Polo Lounge. That was a rather hasty move, for Kolesnikova is a blonde with a record of 10 years' happy marriage and surely doesn't fit in the picture. Especially considering the fact that she is four months pregnant. When approached, she denied the remotest possibility of having anything to do with Gibson.
The next, self-appointed, suspect was Oksana Pochepa, a 24-year-old Russian pop star, who spilled details about her alleged affair with Mel Gibson to some British tabloids. She claimed to be the one in the Costa Rica photos and voiced her assurance that "this is serious and I hope that our union will be real and strong and long-lasting." Still Pochepa doesn't quite resemble the girl from the Boston set photos.
The Latin American Herald Tribune dug up another Oksana in January, the third one being Oksana Lovoushka, a blonde artist who seem to have rubbed shoulders with the celebrity in Mexico. Lovoushka refused to comment on the allegation.
Finally it looks like the mysterious Russian beauty's identity has been revealed. Her name is Oksana Grigorieva, aged 39. She is known to have had relationship with another James Bond face, Timothy Dalton, 63, and had a son Alexander by him. Now she is using as residence a house in Sherman Oaks, Calif., that was purchased in December 2008 and has an ownership trust administered by Mel Gibson's production company, Icon.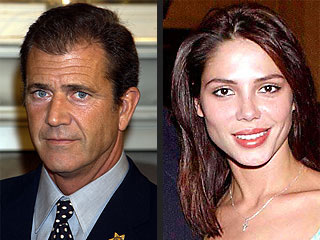 While the news is still waiting to be confirmed by the star and his girlfriend, her former agent Victor Kruglov is sure that Grigorieva is the girl captured both in the Costa Rica pictures and those taken in connection with Gibson's long-awaited new film, Edge of Darkness.
Kruglov describes Oksana Grigorieva as a dedicated musician and composer who is in love with music. As to her personal life, he has little information to impart. "She was always very discreet about her personal business," he says.
Source of the images: people.com, dpics.org.