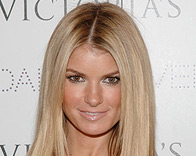 Marisa Miller, 30 years old fashion model, endorsed a new fragrance Very Sexy Dare from Victoria's Secret. September, 16 she showed it to the public in New York. Victoria's Secret President Ed Racek thinks Marisa was the best model for the presentation. 'Marisa is one in a million. She is a collective image of all California girls. She looks just gorgeous and emanates positive vibes' – Ed says.
Marisa joined Victoria's Secret angels last December when she appeared on the stage during annual brand show. This summer Marisa topped Maxim magazine's Hot 100 2008 list.
She's just 5'7 feet tall and she thinks her figure is very feminine. 'When I started as a model, androgynous type was in, – Marisa says – girls with at least small breasts weren't to be seen at castings. I had to find my own place under the sun.'
In 2000 Marisa married Jim Miller, a lifeguard, but they split in two years. She's been married to a Hollywood producer Griffin Guess since April, 2006. Marisa's hobbies are surfing and volleyball. She says if she'd screwed up her career as a fashion model, she'd have become a sportscaster. Well, it's never late to fill that niche.
As for fragrance Very Sexy Dare, I've no idea, how sexy it smells, I'll try it out and tell you.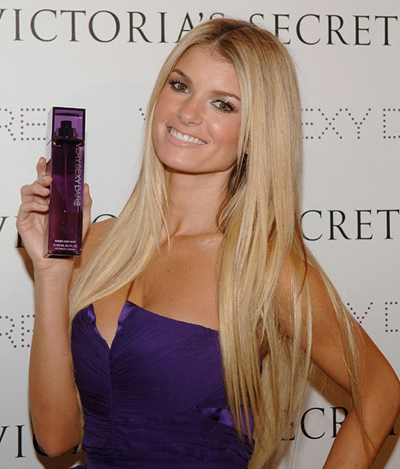 Source of Marisa Miller's photos: fadedyouthblog.com.