Mackenzie Phillips, 49, daughter of John Phillips, leader of the 60s hitmaking band the Mamas and the Papas and the author of the hit California Dreamin', pulls out all the corks in her book High on Arrival that has just come out this week.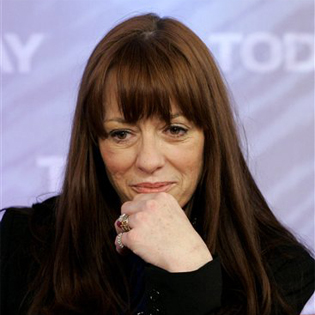 The book lays bare her tempestuous past that embraces stardom, drug addiction, clashes with the police and sex with her father.
The then 19-year old actress starring on the TV sitcom One Day at a Time was just about to marry Jeff Sessler of the Rolling Stones retinue, when her father chose to step in.
He was intending to stop the marriage. He was stuffed with drugs, and he was, in his own daughter's words, "not a man with boundaries and full of love". And Mackenzie woke up that night from a drug-induced stupor to find that he was making love to her.
"Had this happened before? I didn't know. All I can say is it was the first time I was aware of it," is all she has to say about it.
But it was not the last time by a long chalk. Their incestuous relationship went on, probably adding to her downward spin as her drug addiction took her TV job and finally chased her into going to rehab – followed by John.
And though she stood a fair chance to bear her father's baby, Mackenzie assures the readers it is no reason to hate John.
Source of the image: cbsnews.com.