It isn't that Lindsay Lohan doesn't have any idea about Photoshop but she will probably need to use it heavily in near future. And that's because of her problems with law. If Lindsay didn't violate her probation she wouldn't now have to wear her alcohol-monitoring anklet (SCRAM) that gets in the way with her photoshoots.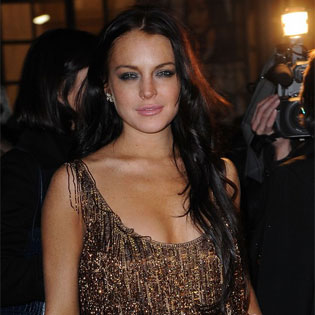 Lindsay is set to front the ad campaign to promote her own 6126 bag collection. But how could the SCRAM upset her photoshoot plans? The thing is that Lindsay wants to pose nude. Well, is it so necessary to scrip down to sell bags?
Richard Luna of The California Bag, which licenses the 6126 bags, hopes to persuade the police to allow Lindsay to pose without that hated anklet.
Source of the image: Justjared.buzznet.com.