Following the triumph of the spring fashion, presented on the catwalk in September, the designers created their "preface" to the fall-winter 2012-2013 lines. It's the time of pre-fall collections.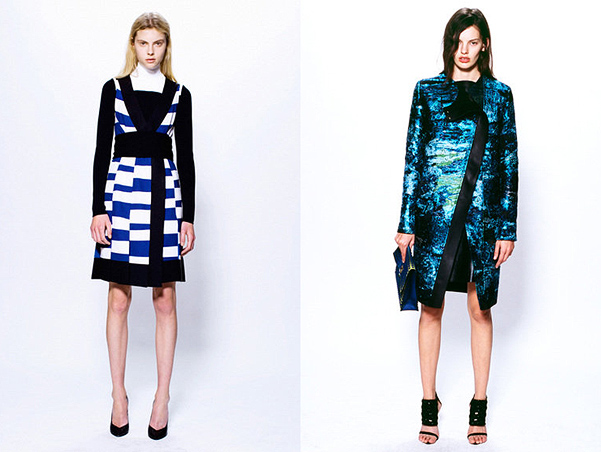 In the new Proenza Schouler pre-fall collection, designers Jack McCollough and Lazaro Hernandez continued to move in the direction designated by the fall-winter 2012-2013 season. Again we see the collection of expressionist paintings, executed in a mosaic technique, with various art stories collected from a diverse set of different prints.
The authors present their active artistic content in laconic geometric forms, continuing the theme declared in the spring of 2012 – dresses and coats of the traditional Asian cut resembling the style of kimono and judo uniforms.