The first trailer of the new comedy "Scary Movie 5" with Ashley Tisdale, Heather Locklear, Charlie Sheen and Lindsay Lohan has appeared in the network. This time the parody was focused not only on movies ("Paranormal Activity" and "Black Swan" in particular), but on LiLo's real problems with the law as well.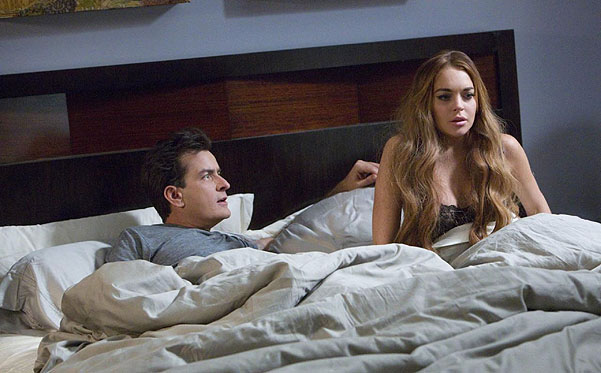 It was supposed that in the scene where the characters of Charlie Sheen and Lindsay Lohan awakened in the same bed the scandalous redhead had to scream when seeing on TV some episodes from her disastrous 2005 film "Herbie: Fully Loaded."
But the creators of the movie decided to make some changes at the last minute and used a completely different episode in the trailer – it was a fragment of the real news with the headline "Probation is revoked – is it time for Lohan to be jailed?". The cinema bosses seem to have played a trick on the actress' problems with the law, but the joke was not appreciated and Lohan is said to have stirred up a scandal.