Kevin Federline's divorce from Britney Spears back in 2006 left him a wreck, prey to bouts of depression and overeating. Access Hollywood tells the whole story of how Federline, 31, lost and regained his self-control during those years. How his discouragement led him to losing interest in life, compulsive eating and gaining weight, that in its turn added to the depression. Not the least factor was that Federline's grievances were evolving in the public's eye.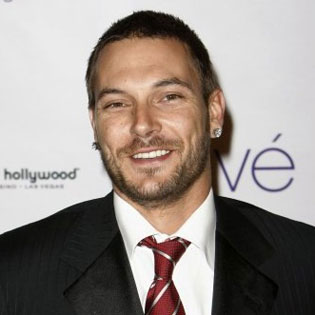 "Everybody knows what happened with me and Brit," he remarks, adding that it wasn't the main driving force behind his growing dissatisfaction with how his life was shaping at the time.
But by now Federline has managed to steer his life back to normal. He took some pounds off his waistline working on VH1's Celebrity Fit Club: Boot Camp. He is ready to keep up friendly relations with his ex-wife. He finally has the feeling that everything is going on as it should. "I think as time goes on, it keeps getting better and better and better," he says, almost quoting The Beatles' song.
His interview does exude satisfaction with the world, which extends to his family members and even to Spears who is back on the road with her father managing her affairs. "I'm really happy for her," says the new Federline.
Source of the image: Splendicity.com.