Justin Bieber and Selena Gomez may have run out of affection, but they still have enough feelings to squabble.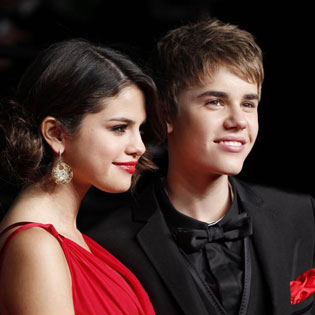 Whether they meant to make it up or break it up finally when they arranged to get together for the first time after their split on October 31, it turned out to be a disaster.
They chose a Japanese place, Yamato in Encino in California, to meet up for dinner, but, as Us Weekly learned from a source, they didn't even get round to reading the menu before things got out of hand.
Bieber came over from the studio – he hadn't picked Gomez who had spent her morning at the Beverly Center shopping mall – and they had hardly taken their seats when they set off bickering. A witness says that barely 10 minutes passed when "they stormed out without speaking and she drove off in her car."
It is believed that Gomez, 20, was the one to sever the relationship in October, and it was surely she who broke up Friday's dinner date. Bieber, 18, didn't seem to expect it and took to cursing loudly as he, in his turn, got outside. The witness further states that he proceeded to Gomez's home and demanded admittance. When Gomez's gates didn't budge he went on and on calling at the top of his voice. As Bieber became aware that he was having his picture taken, he flew off the handle swearing.
Gomez did step outside later, but, seeing that the teen pop star was still creating a disturbance, chose not to let him in.
Although Bieber is suspected to be exchanging messages with other girls, it looks like he isn't going to let Gomez out of sight. His car was spotted parked near Gomez's home on the next day, long after their public scene at dinner.
Besides, at a recent radio interview he made out as if the breakup was but temporary. He included in one of his concerts Cry me a River, Justin Timberlake parting staple.
An inside source also says that they're playing off-and-on-again game because they are young.