It's time for Jennifer Aniston's fiancé Justin Theroux to leave behind his motorcycle days and move on to a more luxurious vehicle – in fact, very luxurious, – at the bidding of his beloved J.A.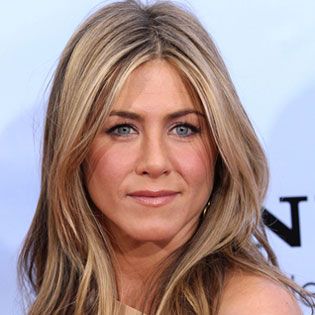 Aniston is believed to be considering purchasing a 2013 Panamera whose basic model is priced at a little under $100.000 – but with additional options, which the 42-year-old actress is probably unlikely to omit, it can set her back $140.000 and more, which for one of the most famous movie stars of two centuries is not exorbitant.
The gorgeous Porsche with the star couple inside could have been seen near their place in Bel Air, California, on the 15th. Aniston was enjoying herself and relaxing with mirror in hand, but Theroux, 41, was concentrating on his driving, never taking his eyes off the road.
The car can surely cause a lot of rubbernecking about L.A., but it looked a fine fit into the Bel Air expensively exclusive surroundings. Nevertheless, it is not clear yet whether the top-line motor will find its home there: for the time being it was taken back to the dealer's lot by the dealer himself who obliged by driving the illustrious couple to the house after Theroux had had a great time at its wheel, riding about the City of Angels.
Not only the Porsche's destiny remains unclear: Aniston and Theroux, engaged for about 3 months, don't seem to be ready yet to announce their wedding plans.
The two came together on the cast of Wanderlust last year and started dating soon after meeting. Theroux proposed to J.A. on his birthday; he is about to be married for the first time, while for Brad Pitt's former wife it will be the second family knot to tie.