American musician, performer, writer and philanthropic celebrity John Mayer, 31, seems to be entering a new courtship after recent split-up with Friend's star actress Jennifer Aniston in March 2009 which culminated several months of dating.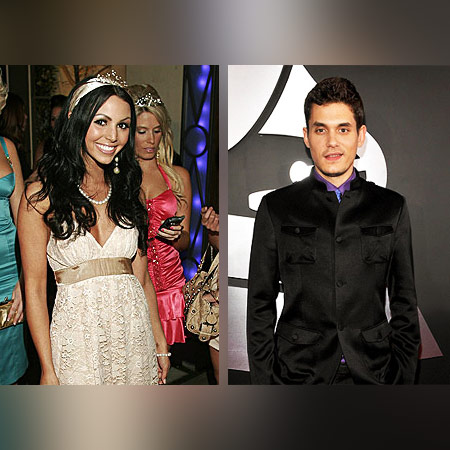 Scheana Marie, 23, aspiring guest star of Jonas Brothers' TV show Jonas that is to be launched on the Disney Channel on May 2, former model for Pioneer, Doritos, Nissan and Toyota, is Mayer's new woman whom he is actually said to have had his eyes set on in 2008 at the Beverly Hills cigar club Grand Havana Room, where she is employed as a bartender and cocktail waitress.
The celebrity couple have not revealed their relationship publicly, yet they are occasionally spotted spending time together over the past few months and confirmed as being friends with John who is – according to Marie – "great, funny and sweet".
The heartthrob's challenge is in fact to fit in the new date into his current busy schedule of working on Mayer's upcoming album Battle Studies in his home studio in Los Angeles's San Fernando Valley.
Source of the images: people.com.