Jessica Simpson's VH1 reality show The Price of Beauty started off last month (March 15) at a rather doddering pace, gathering round only a million viewers and letting a rerun of NCIS, TruTV's Operation Repo and the History Channel's Pawn Stars literally steal the show.
Yet in her recent FOXNews interview Simpson doesn't seem nonplussed at all and shares her views on various subjects joyfully. Even last year's picking on her appearance sounds as something she lived down and turned to her benefit. "I've found something that will help me deal," she rounds off her comments on the experience.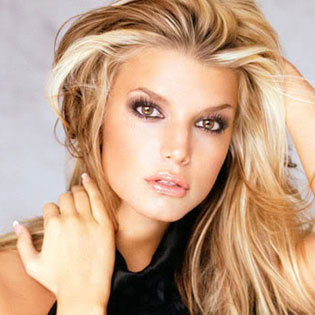 Being now in excellent terms with her appearance, the singer owns up to cherishing a special affection for her nose. She dwelled lovingly on the favorite feature: "I do have a bump, but I like my profile – I don't think anyone else has my exact same nose, I think it's unique and a little flawed."
Flaws may add to the attraction, but not in another serious subject – love.
Simpson, who remains single but has the hearts of Nick Lachey, Tony Romo and John Mayer under her belt, expounds on it with glib assurance.
Source of the image: Photobucket.com.
"You really have to know who you are before you can truly fall in love and give your all, and I don't think a man can define you. You have to own that."