Balenciaga has always been characterized by its edgy and revolutionary shoes. And its new Fall-Winter 2010 collection completely redefines the way avant-garde shoes should look like. It's worth a look, even if you aren't ready to wear anything like this.
The collection was designed by Pierre Hardy. He has this ability to convert shoes into extraordinary and "speaking" accessories.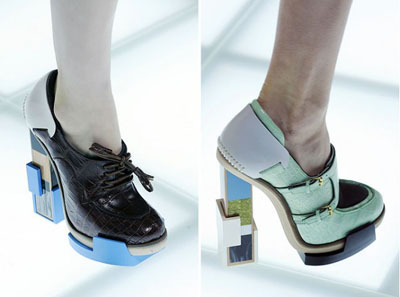 Apart from unconventional designs and shapes, the combination of seemingly unrelated materials – leather, suede, plastic, metal and wood – is just amazing.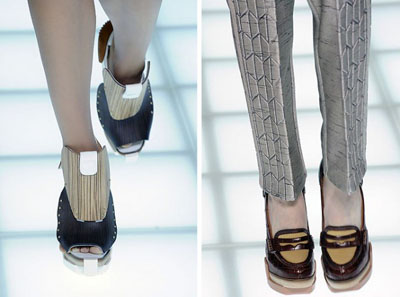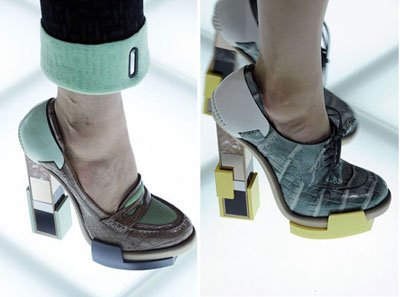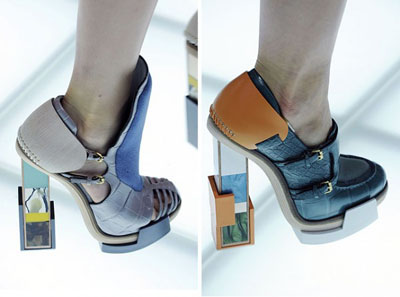 Source of the images: photl.com.