Love, money and happiness still have some mystery about them? Well, here's Wanderlust to teach you all that you have missed – if you are ready to get it from a lost-in-America hippy community. You can judge the truths they teach by the lesson about love which leads up to the scene of naked people frolicking about. Too deep to grasp, maybe. That's almost all the new work by Jennifer Aniston, Paul Rudd and Justin Theroux boils down to.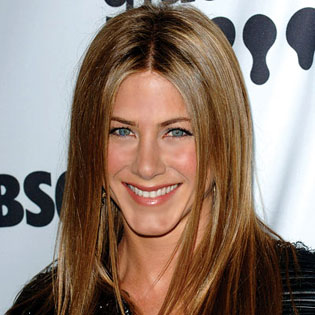 This comedy doesn't quite measure up to the memorable Aniston-Rudd tandem in 1998's The Object of My Affection – oh, come off it, it doesn't measure up to anything much. The adventures and discoveries are worth anything only to Aniston and Rudd's Linda and George, two New Yorkers whose yuppie life is crushed by the recession. There seems nothing else for them to do but drive out of town and drive on – which they do to a Doobie Brothers' old hit. Fine so far… Until the overworried couple's drive takes them into Elysium, a hippy crowd outcamping somewhere in the vicinity of Atlanta.
Once among the hippy oddballs, the reasonable-running plot-line dies an ignominious death. Aniston and Rudd get engulfed in the motley jumble of civilization's outcasts who chose to share and love freely – and the mightiest of them all, the charismatic Seth (Justin Theroux) carrying on with an unruly scruff and a succession of "feelings." Thus Seth won blasts of laughter from the viewers and Theroux won Aniston's favors. At least this shows that the comedy must have some deep-hidden merits!
Back to the plot: the former yuppies keep running the gauntlet of Elysium, which ranges from uncomfortable obligation of Rudd's having to keep the ball rolling with the commune inhabitants whose friendliness extends to the toilet, to pristine psychological tricks like speaking out in the Truth Circle. Linda and George give vent to their spiteful sides which is supposed to make them cleaner inside after the hostilities have been resolved a few hours later.
Rudd has yet more face to lose when he is subjected to a proposition from the local sex bomb played by Malin Akerman, when he further enriches George's soul by looking at himself in the mirror and treating himself to vocal self-support. Hopefully his next work will erase the impressions from his Wanderlust character!
Aniston looks stunning, all golden and suntanned, floating easily over the commune events (including an inevitable hallucinatory drug-induced dream scene), but after her excellent performance in Horrible Bosses it's all up in smoke. Yes, the protest scene where she appears naked in front of TV cameras gave the media something to chew on, but it's more like a passing episode than credit to her or the flick.
A movie to be forgotten, it only keeps us eager for the guys' next pictures – and for the news of the Aniston-Theroux Wanderlust-born romance!