The Shopaholic star Isla Fisher, who has a 15-month old daughter Olive from her fiance Sacha Baron Cohen, confessed that she is happier with her body now than she was before pregnancy. According to Isla, she feels herself sexier after giving birth to Olive, she feels like a "real woman". The actress says that she is mom now and that she loves being a mom.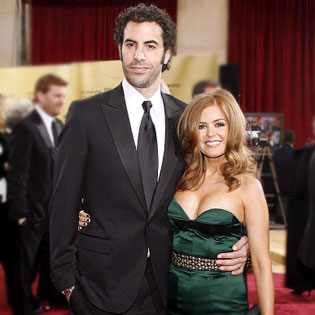 She is pleased with the way she managed to lose the pounds she gained during pregnancy. However, she thinks that her genes did most of the work and not the hours spent in gym. Producer Jerry Bruckheimer hired a professional trainer for Isla, but said that she is lucky to have good metabolism, since generally she is not very enthusiastic during the workouts. She can stop as soon as she feels bored or feels pain, or can even take a break to have some tea with cake, which is a big no-no for most Hollywood actresses. Many moms can envy Isla Fisher.
Source of the image: gearlive.com.