People told her it would end up this way, opened up Megan Fox on Monday's Tonight Show with Jay Leno about her tattoos. What used to be a kind of self-expression for her turned into a painful good-bye to her past.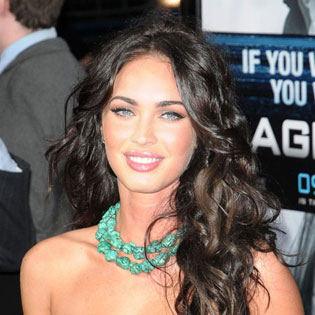 Starting at 19, Fox went in for tattoos heavily, though she had been warned that she was likely to resent her habit when she grew up. But the actress was sure that she would keep on loving the things she fell in love with when young – "or that it would be like a book of my life," she put it. But now she thinks different – and Marilyn Monroe had to go.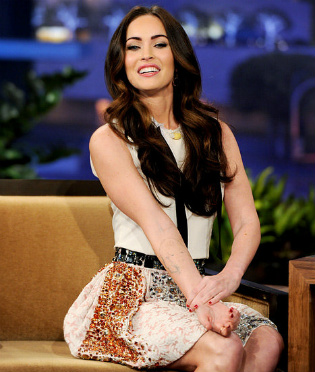 According to Fox, her tattoos number 8 or 9, and she may have already been discounting the image of Monroe tattooed on her right forearm. She doesn't regret her former idol going, "because I have so many," but the removal procedure is "incredibly painful".
The 25-year-old described the sensations of laser cleaning at some length, comparing it with an explosion or popping of popcorn kernels. No matter how they try to alleviate the pain, the Friends with Kids star shared, they fail to kill it completely and the procedure becomes traumatic.
Marilyn Monroe isn't going to be the only one to go, Fox means to get rid of at least two more tattoos on the ribs and stomach. But maybe, said the actress (married to Brian Austin Green since last summer), Monroe will be the least painful of all to erase, because her feelings for the blonde icon have changed.