Don't be biased about summer love affairs. Even if they are to fail, you will still have something to remember during long fall evenings. And if they are to continue, there will be another story to tell. Geniusbeauty.com is covering 7 celebrity love affairs we passionately watched unfolding for the past three months.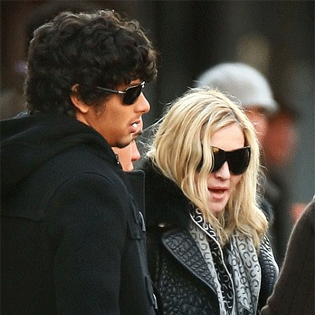 Madonna and Jesus Luz
The love affair between the pop queen Madonna and a young model Jesus Luz that sprang into life during a photoshoot for the W magazine has stirred a lot of buzz this summer. Gossips about the marriage under the laws of Kabbalah were interrupted by objections that the celebrity relationship was for publicity. But Madonna's 51st birthday dotted the i's and crossed the t's. The pop queen solemnly announced before her guests in Portofino that Jesus was the love of her life and gave him passionate kiss. A day earlier, the couple onboard a rent yacht gave each other long glances, kissed and played with kids. This is true love, isn't it?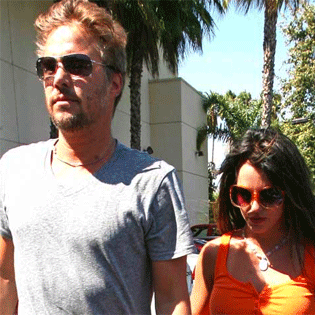 Britney Spears and Jason Trawick
At first, the love affair between the pop princess Britney Spears and her agent, Jason Trawick, caused a rush of indignation. But after sunny pictures of the couple on Costa-Rica beaches, there were no more doubts. We got convinced not by how Jason built sand castles with Sean and Jayden, or rode water bike with Britney, or tenderly held her hand while walking. What was convincing was how Brittney lovingly looked at her prince. The couple doesn't rush marriage talk, but their friends say that the lovers enjoy a very harmonious and understanding relationship.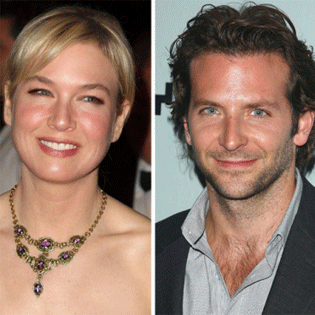 Renee Zellweger and Bradley Cooper
Paparazzi first caught the two as they were leaving a hotel in Barcelona. They embraced each other so affectionately that all doubts faded away. Rumors say that the celebrity love affair began while filming mystic thriller Case 39 and is unfolding so fast that Bradley already introduced Renee to his parents. Bridget Jones star complained she was always unfortunate in love just like her heroine. Perhaps, Bradley would become a man who could change this.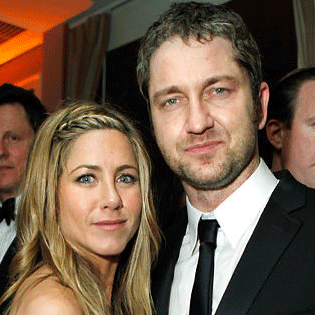 Jennifer Aniston and Gerard Butler
Work romance between the two celebrities flared up on a movie set for Pursued. Other actors said Jennifer Aniston and Gerard Butler were eager to do kissing scenes and so swept by those that they were deaf to the director commanding "That's a wrap!". Late August the couple was seen at New York's Jane Hotel bar. Witnesses claimed they were holding hands and acting like they were in love. So we have to wait for pictures of true embraces and kisses, without any acting in them.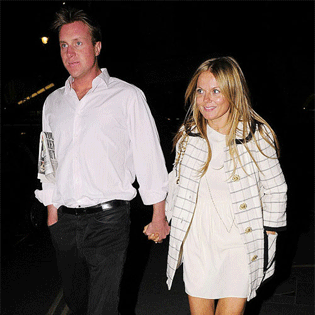 Geri Halliwell and Henry Beckwith
Former Spice Girl Geri Halliwell is fickle, but she spent all summer with English aristocrat Henry Beckwith. The lovers enjoyed each other's company and fooled around. They imitated Titanic heroes on the deck of a snow-white yacht and performed Dirty Dances in water. But while smitten Henry is building plans for the marriage and introducing Geri to his family, many are worried, what if the bride would flee once again?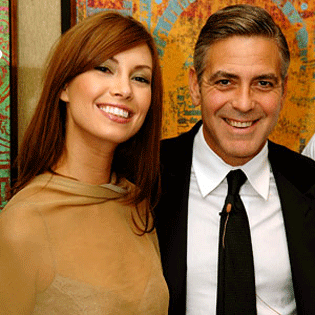 Elisabetta Canalis and George Clooney
Arriving of the celebrity couple to the "drowning" city became on of the major events at the 66th Venice Film Festival. George officially introduced Elisabetta, who was wearing Roberto Cavalli dress, as his girlfriend. The love affair between Hollywood Casanova and Italian heartbreaker began in Rome. The couple was first spotted kissing and unaware of others at a local restaurant. The lovers spent hot summer days in Clooney's old bachelor place – his villa on Lake Como. There was a word that the bachelor invited Elisabetta to move over to Los Angeles. Let's see what's going to happen next!
Naomi Campbell and Vladislav Doronin
We've been watching Naomi Campbell and Vladislav Doronin prepare to their wedding ceremony all summer. They ordered a 100 000 euro dress from Dolce&Gabbana and rings for 200 000 euro. "Black panther" has finally settled in Russia and made new friends there. The wedding is approaching and the ceremony promises to become on of the most important events of this year, but it keeps getting postponed. The couple still can't get the "consent" from the billionaire's former wife.
Sources of the images: people.com, dailymail.co.uk, accesshollywood.com, inquisitr.com, hwheard.com, assets.nydailynews.com.