Is Paris really the most marvelous city for romancing? Halle Berry is sure to say yes!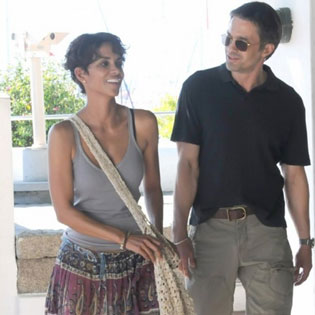 While her Dark Tide costar Olivier Martinez was taking her around his hometown, the exploration was becoming sweeter and sweeter, strongly reminiscent of an old-fashioned love story straight off the Hollywood screen.
Berry, 44, and Martinez, 44, struck out on Sunday afternoon arm in arm, walking the streets and never omitting a chance to hug and smooch. It was almost classic lovemaking, was how an onlooker described it to PEOPLE. The air was charged with laughter, gaiety and sheer romance. "Their body language was very flirtatious," the source said. "They definitely seemed like a couple – absolutely looked like more than friends."
Later Martinez took Berry on his motorcycle to the Casa Bini restaurant for an intimate dinner. When the day wore away into twilight, the amorous couple turned their steps to the St. Germain district at dusk, passing the Place Saint-Sulpice fountain. Then an onlooker witnessed them stop and kiss in a quiet doorway for several minutes.
Was it only Paris's specific charm or is there more to it?
Source of the image: Inrumor.