For the ninth year in a row, Forbes publishes the list of 100 most powerful women in the world. The magazine considered about 200 candidates from a variety of spheres of life – business, politics, media, charity, fashion, and others. Then, the choice was made on the basis of three criteria: income, media coverage, and the impact on people.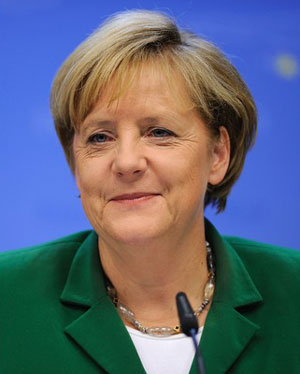 The three last year's leaders have not changed – the first place is taken by the German Chancellor Angela Merkel (for the sixth time!). In 2010, she stepped back, being second to the U.S. first lady Michelle Obama, who is only in the seventh place this year.
The second place was given to the U.S. Secretary, Hillary Clinton, and the third position belongs to the President of Brazil Dilma Rousseff. The fourth line is occupied by Melinda Gates, the wife of the head of Microsoft, co-founder and head of one of the most generous private foundations.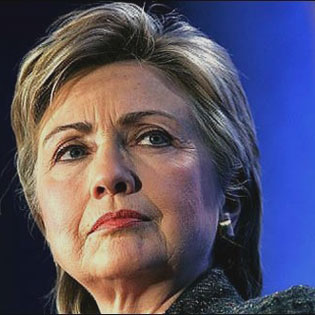 The fifth line went to the executive editor of The New York Times Jill Abramson, the only woman, who managed to take a leading position in the publishing house during the 150 years of its history. The sixth place goes to the widow of the former Prime Minister of India, politician and leader of the Indian National Congress – Sonia Gandhi.
Michelle Obama enjoys the Americans' popularity more than her husband. It is her positive influence that enabled her spouse to improve the level of his support before the upcoming elections. The U.S. first lady seeks support struggling with the burning problems of childhood obesity and providing social support of military families. In addition, it is worth noting that over the past year, she has become a real style icon.
The first-ever woman to head the International Monetary Fund, Christine Lagarde, is in the eighth place, and the first female U.S. Secretary of Homeland Security, Janet Napolitano (the former governor of Arizona, by the way) is the ninth.
The top ten also includes Sheryl Kara Sandberg, the first woman on the board of Facebook. Harvard graduate with an MBA degree, she earlier worked as the head of the U.S. Treasury during the period of Bill Clinton's presidency and managed global online sales and operations in Google as a vice-president.
Of course, the top 100 of Forbes includes celebrities. The most influential star person was TV host Oprah Winfrey, who took the 11th place in the list.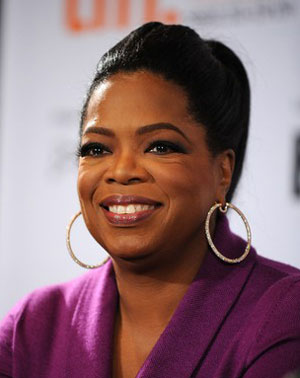 The youngest participant of the rating, 26-year-old singer Lady Gaga goes next (the 14th place), while the most elderly one – Queen Elizabeth II occupies the 26th place, having recently celebrated her diamond jubilee at power.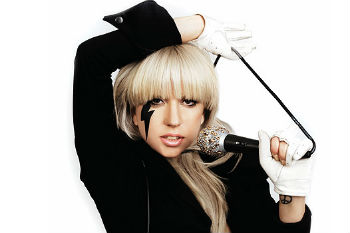 The most influential woman in the fashion industry, the head of CFDA Diane von Furstenberg (the 33rd place), is far ahead of the rest. Vogue Editor in Chief Anna Wintour is in the 51st place this year, and the Italian designer Miuccia Prada has taken the 67th line.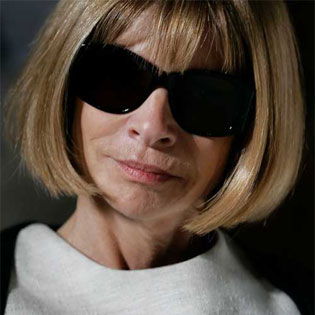 And below you may see the list of the top 10 most powerful women, according to Forbes:
Angela Merkel, Chancellor of Germany
Hillary Clinton, US Secretary of State
Dilma Rousseff, President of Brazil
Melinda Gates, Co-chair, Bill & Melinda Gates Foundation
Jill Abramson, Executive Editor, The New York Times
Sonia Gandhi, President, Indian National Congress Party
Michelle Obama, US First Lady
Christine Lagarde, Head of International Monetary Fund
Janet Napolitano, US Secretary of Homeland Security
Sheryl Sandberg, COO, Facebook