One more break-up on Eva Longoria's list.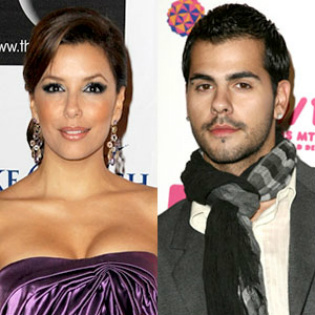 The Desperate Housewives star, 36, and Eduardo Cruz, Penelope Cruz's younger brother, have torn it up after a little more than a year of relationship, Us Weekly got exclusively from an inside source. It happened just the other day by mutual decision. They are going to remain friends, the source added.
Cruz has already left for his hometown, Madrid, Spain, and Longoria is highly likely to be single on her birthday, March 15.
The two met at a party thrown by Eduardo's sister Penelope and started dating soon, Longoria clearly overwhelmed by the singer's male charms. There was something of a rebound in their romance, the actress recovering from a tumultuous divorce from Tony Parker late in 2010 that got excessive media coverage. Longoria and her basketball player hubby had been pulled apart after she learned that Parker had been exchanging improper texts with their close female friend Erin Barry.
She and Cruz began dating soon after they met, turning up together on a yacht in Florida in February 2011. As he played a large part on her 36th birthday, Longoria shared with Us that she felt completely happy. After that they were often to be seen at high-profile parties in and around Hollywood with lots of PDA.
Nevertheless, the ABC star had no intention to re-marry. Cornered after Kim Kardashian's notorious wedding last August, she admitted that she was in two minds. "Ask a woman after divorce if she's gonna get married, you won't get an honest answer," said she.
The source also told that Longoria is too busy to be grievous, engaged in the ending of Desperate Housewives – "she's focusing on work."