It's months and months since rumors flared out hot about Eddie Cibrian's extramarital involvement with Leanne Rimes. Since their meeting on the set of the Northern Lights picture the two seemed to be frequently dating each other and getting closer and closer in the process.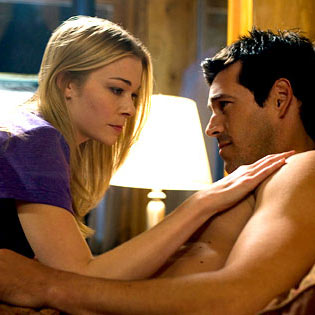 Both of them were married back then and spared no effort to stifle the rumors. Rimes's husband was dancer Dean Sheremet. Cibrian was married to model Brandi Glanville, the marriage that is to be dissolved soon. That's what Glanville is going to get for buying her husband's mendacious story about Leanne Rimes stalking him.
On August 22 the gossipmongers could well celebrate their perspicacity when Eddie Cibrian and Leanne Rimes turned up together at a Kings of Leon concert in LA leaving no doubts about the true nature of their relations.
While Brandi Glanville's blind belief is bringing her straight to a divorce, she doesn't appear too disconcerted about it. Glanville shrugs Eddie Cibrian off as not the man she once married, and she has a good reason to feel it, too!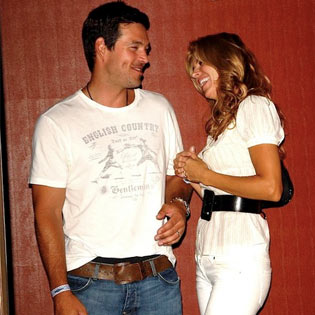 Source of the images: eonline.com, celebuzz.com.