Guess is about to celebrate its 30th anniversary this year – and to make it a still greater occasion, it brings back Claudia Schiffer, the one who was Guess's face in 1989!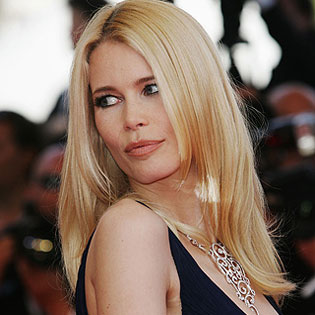 According to the brand's CEO and creative director Paul Marciano, this decision was more than logical: Guess and Schiffer made an unforgettable statement back then, scoring a point from which there was no turning back either for the supermodel or for the brand. In a talk with WWD Marciano said that he regards the photo of Schiffer dressed in only a black lace bustier as the first of the model's fabulous photos by which she made everyone sit up and take notice of herself – and the company.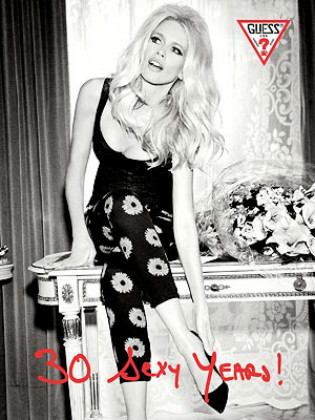 In her interview for WWD Schiffer talked of the strong surge of memories brought about by the anniversary ad campaign. Guess's leading girl for six campaigns from 1989-1991 confessed of having "a soft spot in my heart" for the brand and said she was thrilled to be working with it again 23 years later. It seems "like going back in time," the supermodel shares.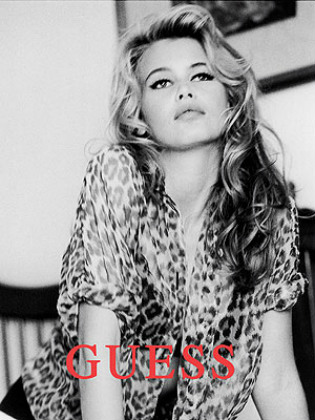 The new campaign's site was Sorrento, Italy, where many people responsible for the 1989 shoot gathered – Marciano, now creative director of the anniversary shoot, and Ellen Von Unwerth, photographer of the well-remembered iconic pics. The clothes for the campaign were (somewhat predictably) inspired by Schiffer and other original Guess girls.
The anniversary collection, including – apart from the legendary lace bustier – wide-neck T-shirts, leopard-print and sleeveless black-and-white gingham tops, plus jeans, and other items. The sale will commence on April 19 at all Guess stores and Bloomingdale's.