Hermes silk scarves are an accessory that does not need any introduction, just as perhaps the iconic bag Hermes Birkin.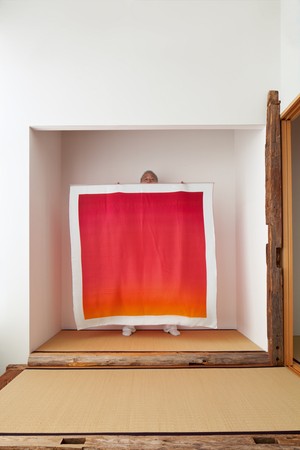 The French house does not seem to forget about its main accessory: in the near future, Hermes will present a limited edition collection of silk scarves, which is the third collection in the framework of Hermes Editeur project, combining fashion and contemporary art.
The new collection will be the result of collaboration between Hermes and Japanese photographer Hiroshi Sugimoto, whose Polaroid shots were the inspiration for Pierre-Alexis Dumas, the artist and creative director of Hermes accessories department. To create a new collection, Dumas selected 20 photographs by Sugimoto, while the whole collection will include only 140 shawls – 7 of them representing each design. The collaboration of Hermes and Hiroshi Sugimoto will be officially presented in June at the exhibition Art Basel in Switzerland, and soon after that it will be available in Hermes boutiques.