Today is Halloween, and it means it's time for scary stories. This time they come from celebrities. We've made up a list of celebrities who have killed people.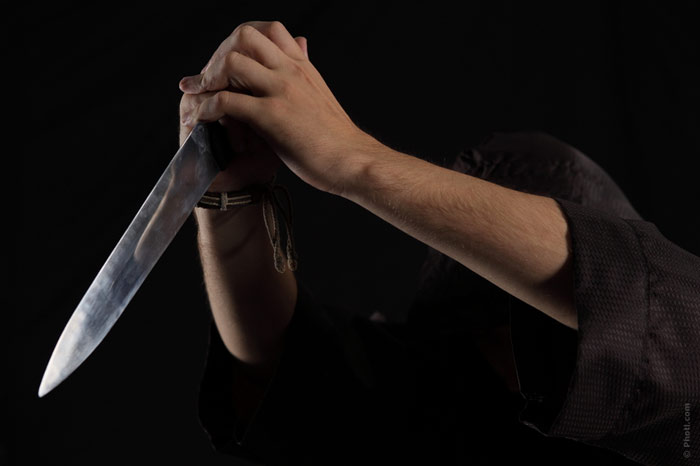 Laura Bush
Laura Bush was instrumental in killing her classmate and friend, one Michael Dutton Douglas, when in high school. She drove against the traffic lights and crashed into his car unwittingly, which led to his demise.
Ted Kennedy
Back in 1969, Ted Kennedy had a car accident on Chappaquiddick, an island near Martha's Vineyard. The car he was driving fell off a bridge. Kennedy himself managed to get out and swim to safety, but the other occupant of the car, Mary Jo Kopechne, went down with the vehicle. Kennedy ran away and failed to report the incident until many years later; afterwards he admitted to having prevaricated.
Matthew Broderick
Another fatal car accident with Matthew Broderick at the wheel took the lives of two people in the car he drove into. In 1987, when he and his girlfriend Jennifer Grey (who also was his co-star in Ferris Bueller's Day Off) were holidaying in Ireland, Broderick drove into the wrong lane causing a crash. The injured occupants of the other car died.
Rebecca Gayheart
Gayheart, the Noxzema commercials face, was in for vehicular manslaughter, having run over a 9-year-old boy in 2001. His injuries proved fatal. The actress pleaded "no contest."
James Stewart
During his noted military career, the iconic actor James Stewart brought about the death of many people. In the time of World War II, serving as a pilot in the U.S. Air Force Reserve, Stewart was commander of a Bombardment Group and therefore a number of both enemy soldiers and civilians died by his hand or word. He was honored by a dozen different awards for his service, including the Distinguished Flying Cross and the French War Cross.
Snoop Dogg
Although rapper Snoop Dogg was acquitted of murder due to Johnny Cochran's experienced handling of his case over years, he and his bodyguard had been held responsible for the violent death of a member of a rival gang.
Sid Vicious
John Simon Ritchie, better known by the moniker Sid Vicious and remembered as bassist with Sex Pistols, did away with his girlfriend, Nancy Spungen, in 1978. At first he tried to pull the wool over the police's eyes stating that he came to to find her dead in their hotel room, but then owned up to knifing her without the intention to kill. He died before he could stand trial of a heroin overdose, an alleged suicide.
Dog the Bounty Hunter
Dog the Bounty Hunter himself wasn't to blame for the murder committed by his friend in 1976. They went over to one Jerry Oliver for some marijuana – and it ended with Oliver shot dead. At the crucial moment Dog was out in the car, yet he was charged with murder as well. For him it meant 18 months in prison and no access to the UK.
Felicia Pearson
At the tender age of 14 Felicia Pearson of The Wire was taken to court for the second-degree murder of Okia Toomer who died by shooting. She spent over 6 years at the Maryland Correctional Institute having not completed her two consecutive 8-year-term sentence.
O.J. Simpson
Charged with the willful murder of ex-wife Nicole Brown and her friend Ronald Goldman, O.J. Simpson was eventually acquitted – although there are still people who believe him to be guilty.
Charles S. Dutton
At 17 Charles S. Dutton accidentally killed a man in a fight, consequently serving a sentence of seven years for manslaughter.
Oscar Pistorius
Pistorius, the first double leg amputee to participate – and win – in able-bodied Olympics, is also notorious for shooting his girlfriend, model Reeva Steenkamp, dead through a bathroom door. Pistorius said he had mistaken her for an intruder, but has recently been sentenced for a 5-year sentence.
Lane Garrison
The Prison Break star Lane Garrison has got to his discredit a car accident ending in manslaughter. In 2001 when he was driving under influence he had an accident in which the second occupant of his car died. Garrison was reported to have a .20 blood alcohol level with traces of cocaine in his body.
Michael Jace
This year was marked by a murder charge for the 51-year-old actor Michael Jace, the policeman from The Shield. In May he shot and killed his wife, April Jace, 40, in their home in L.A. The shooting was reported first by neighbors and then by Jace himself. It is considered to be a case of senseless domestic violence, made even more gruesome by the presence of their two children at the spot. They are now with the California's Department of Children Services, while their father is on a homicide charge, to be bailed for $1 million.
Lillo Brancato, Jr
Actor Lillo Brancato, best known for his performance in A Bronx Tale and The Sopranos, took part in a robbery in 2005 in company with his girlfriend's father Steven Armento. They were confronted by an off-duty police officer, whom Brancato's accomplice shot down. Brancato was found not guilty of a second-degree murder, yet he sentenced to 10 years' imprisonment for attempted burglary. He has been on parole since the beginning of this year.
Michael Brea
Four years ago minor actor Michael Brea was reported to have cut his mother's head off while yelling out passages from the Bible and brandishing a samurai sword.
C-Murder
Rapper, writer and actor Corey Miller performing as C-Murder is serving mandatory life imprisonment. In 2002 he was convicted of beating up and shooting Steve Thomas, 16, a fan of his, at a Harvey, Louisiana nightclub.
Michael Massee
Michael Massee, who was to fire at Brandon Lee during the filming of The Crow, is actually innocent of manslaughter – yet he claims his nightmares about the event are still haunting him. The set's prop .44 Magnum revolver was proved to have been faultily prepared for filming, and a bullet which had stuck in the barrel was driven into Lee's abdomen.