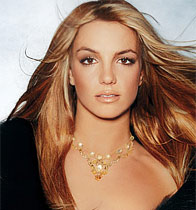 Pop princess Britney Spears intensively works on her upcoming world tour. Days after days she spends in the dancing studio trying to get back her old physical form, which she lost over the last few years. Recently, Britney Spears shared with fans pictures from the rehearsals. On those pictures she is getting ready for her future tour. Britney pushes herself not only in order to get her old physical shape back but also to regain her confidence. Restlessly she is working at the dancing studio with a team of professional dancers and choreographers.
Britney's mother, Lynn, has recently admitted to the journalists that her daughter is not the superstar she used to be, rather she is delighted from her job, but at the same time she is missing something. Lynn also noted that all the difficulties Britney had to go through made her unconfident in herself. Britney lost motivation. Yet, with her new hot body it would be a sin for Britney to lack confidence.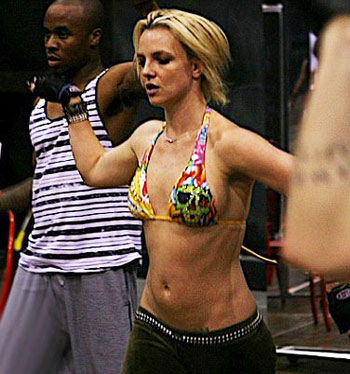 Britney will launch her world tour in support of her new album Circus in March. The first concert will be held in Britney's hometown – New Orleans.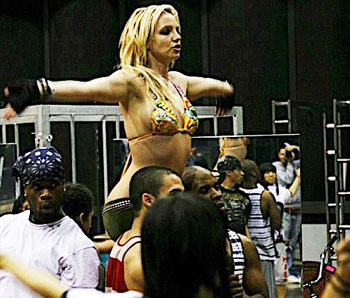 Looking at the photos in which pop princess demonstrates her new slender body it looks like she has found her motivation. Forty four concerts in so many countries make pretty good motivation, don't they?
Source of the images: celebden.com, britneyspears.com