With Hollywood sex icon Brad Pitt taking his adopted kids to school in New York, local mothers are seeking any opportunity to drive their children in the mornings, hoping to meet the actor. According to a source, mothers are all dressing up and are desperate to meet the 45-year old celebrity.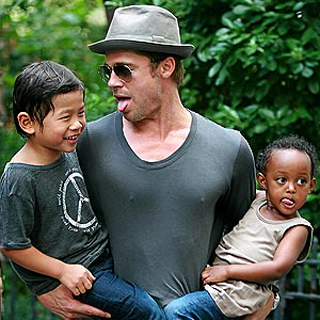 Brad has taken on the duty of driving his adopted kids to school, Maddox, 8, and Pax, 5, while his partner Angelina Jolie shoots in her new film "Salt". The actress is too busy filming, and the couple have four more children to take care after. Rumors have been circulating that the couple is planning to adopt yet another child, supposedly from Myanmar, India or Philippines.
Source of the image: babble.com.