Whitney Houston left the whole of her fortune to her daughter, bypassing her ex-husband Bobby Brown, as was reported by Inside Edition who first published the terms of the pop star's will.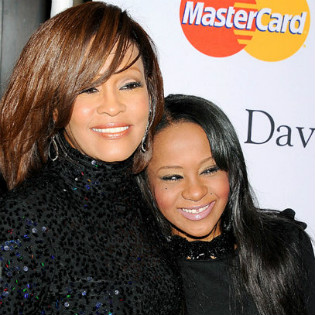 The will was made and signed in 1993, the year of the birth of Bobbi Kristina, Houston's only child. By it she gets all the money, personal belongings and property of her Grammy-winning mother.
Houston's money is to be put into a trust. Upon reaching the age of 21, Bobbi Kristina will obtain access to a part of the fund. A second part of the fund will be at her disposal when she turns 25 and she will gain control over the whole fund at 30. Meanwhile, the fund can be augmented by the trustees, as said in the will.
The will was updated in 2000 naming the singer's mother, Cissy Houston, executor of her estate; also, according to Forbes, there is a further update of 2004 in which her sister-in-law, Patricia, is named administrator of the estate.
The family wants to keep Bobbi Kristina out of the public eye; nevertheless, on Sunday the teenage girl will give an interview to Oprah Winfrey.
Whitney Houston died a month ago when she was 48 and a half years old.