When Brad Pitt's mother Jane was writing a public letter last week, did she realize that its contests would make Angelina Jolie bristle up?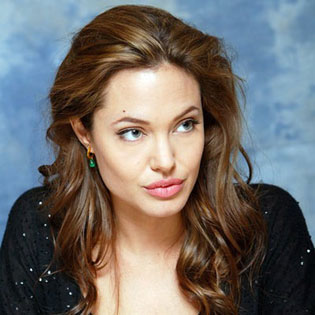 According to the Star magazine, the letter, sent to a Missouri newspaper, dealt disparagingly with homosexual marriages and the re-election of Barack Obama. It was published by the Springfield News-Leader early in July and it said that all Christian people could be expected to side with "a family man with high morals, business experience, who is against abortion, and shares Christian conviction concerning homosexuality just because he is a Mormon."
As the Star had from a source, Jane would usually avoid politically charged topics in conversation with Jolie since she understood it might lead to an argument, whereas she was all for getting along well with her because of her grandchildren. But when she wrote that letter she didn't expect it to cause such a stir.
Now Jolie is reputed to be very strongly pro-homosexual marriages and she couldn't fail to react. Sources reveal that the actress would like Pitt to "educate his mother" but doesn't actually believe he would do it properly.
So, an insider shares, it is likely that Jolie will take it upon herself to explain to Jane that her opinions come in conflict with those of her famous son, therefore she ought to have thought twice about sending such letters.
The source added it might result in an altercation with Pitt caught up between them. He is trying to play down the affair of the letter, but Jolie seems bent on having the matter out whatever the price.