Sunday night spelled glory for Rima Fakih, Miss Michigan, as she was hailed as Miss USA. Rima Fakih became the second Arab-American to wear the crown, the first being Julie Hayek back in 1983.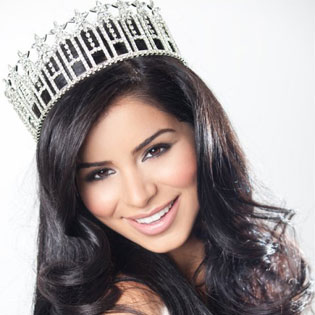 The Detroit Free Press came out with the lifestory of the new beauty queen. The 23-year-old Miss USA is Lebanon-born. When she was a baby her parents came over to the States, and she grew up in New York before the family moved again to Dearborn, Mich., seven years ago.
Fakih succeeded last year's Miss USA Kristen Dalton, having left behind her main pageant rival, Miss Oklahoma, Morgan Elizabeth Woolard, held at the Planet Hollywood Resort and Casino in Las Vegas.
Now Rima Fakih is to participate in the Miss Universe competition. Meanwhile she is granted a one-year lease of an apartment in New York complete with living expenses and all kinds of personal and professional services. She is also to draw a certain salary.
Fakih's family is known to observe Muslim and Christian faiths alike. She believes – as it came out in the press interview following her election – that birth control should be paid for by health insurance, because "birth control is just like every other medication, even though it's a controlled substance."
Asked during the primetime NBC telecast how what she felt upon learning that the crown was hers, the new Miss USA returned: "Ask me after I've had a pizza."
Source of the image: Newsup.