Recently, there have been persistent rumors that British singer Adele secretly married her boyfriend Simon Konecki, whom she is pregnant by. Paparazzi are to be blamed for the rumors since their photos have captured Adele during one of her trips with a golden ring on her finger. The journalists assumed that the couple were already married because Adele had also concealed her pregnancy for a long time.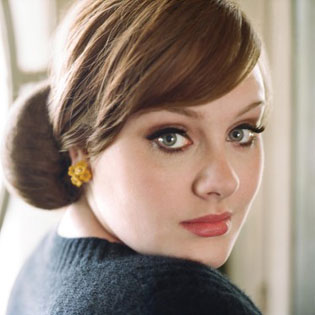 Apparently being tired of the scrutiny of the tabloids that vigorously discussed her secret wedding and interfered in her personal life, the 24-year-old singer resolutely denied the rumors about her marriage on her page in Twitter:
I'm not married … Zzzzzzz
Although earlier on that day a source close to the couple confirmed being present at Simon and Adele's wedding. According to this source of information, it was a miraculous event. Adele was dressed in a classic dress, and Simon looked very elegant and happy.
We will trust our beloved singer and wait for the pictures of her real wedding. Maybe, Adele will soon appear on the cover of tabloids in a wedding dress.